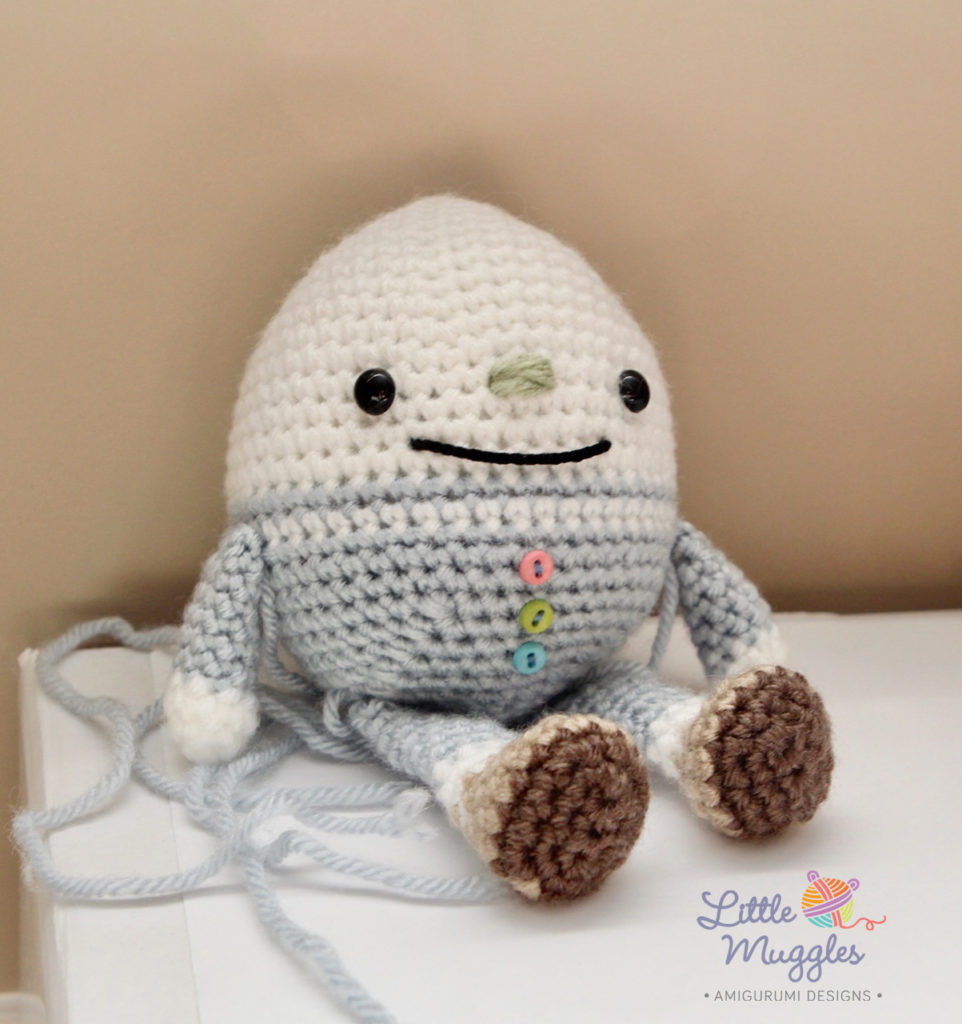 One day, I had a spontaneous burst of inspiration and I created a version of Humpty Dumpty. I made it quickly without writing anything down and I was never able to share with anyone how to recreate this doll! It got shelved away with many other partially finished projects and was forgotten about. Believe it or not, that was 7 whole years ago! I guess that makes sense because my youngest son was about 2 at that time and we were immersed in plenty of fairy tales and nursery rhymes!
I recently rediscovered this little guy and I set to work recreating it again. The original doll had a more egg-shaped body which presented a challenge in that it couldn't sit down flat. The legs which were attached from the bottom caused the doll to tilt backwards, which was something I wasn't particularly happy with. Changing the point of attachment didn't produce a satisfactory solution either and I think that's why I ended up shelving this project.
This time around, I reworked the body shape so that the bottom is now flat and sits easily on a level surface. The legs are attached in a way that still allows the doll to maintain its stability. A couple of buttons and a jaunty hat completes the look! I present to you Humpty Dumpty Version 2, which I am happy to share as a FREE PATTERN! (CLICK HERE) 🙂 I hope you like it! I think this would make an adorable addition to a child's room or maybe an Easter basket! Whatever you end up doing with this doll, please enjoy the pattern and if you have time, don't forget to share your pictures with me at #littlemuggles!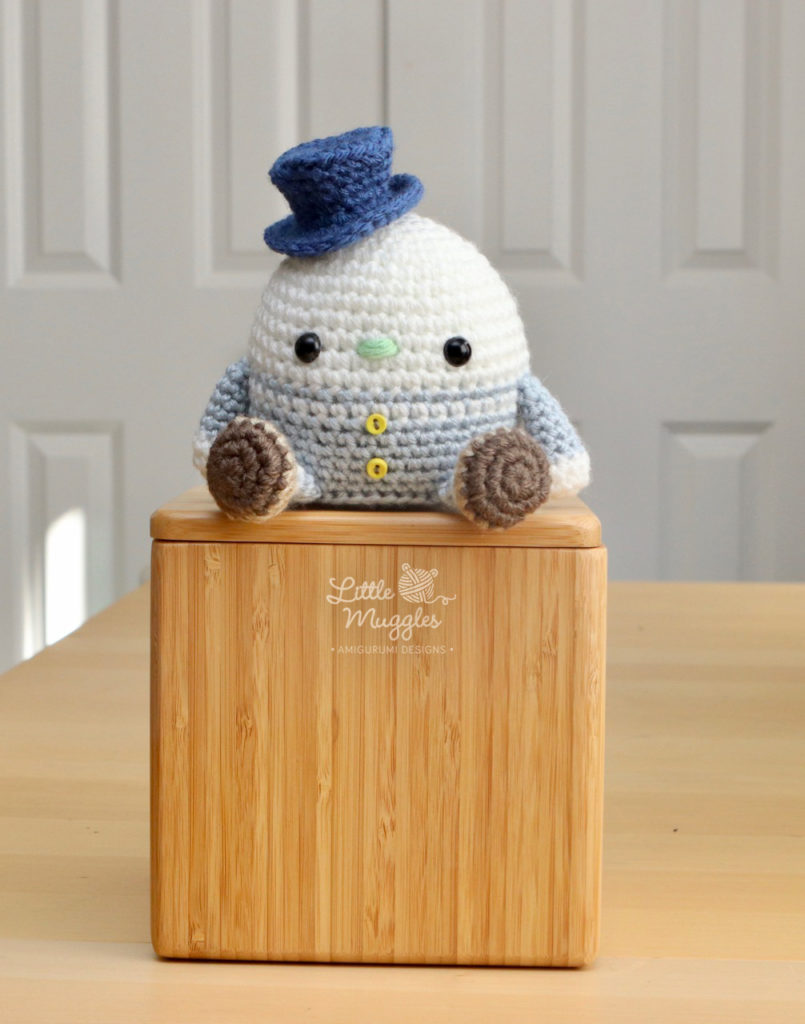 If you like my designs, please follow my projects on Instagram @littlemuggles! XOXO