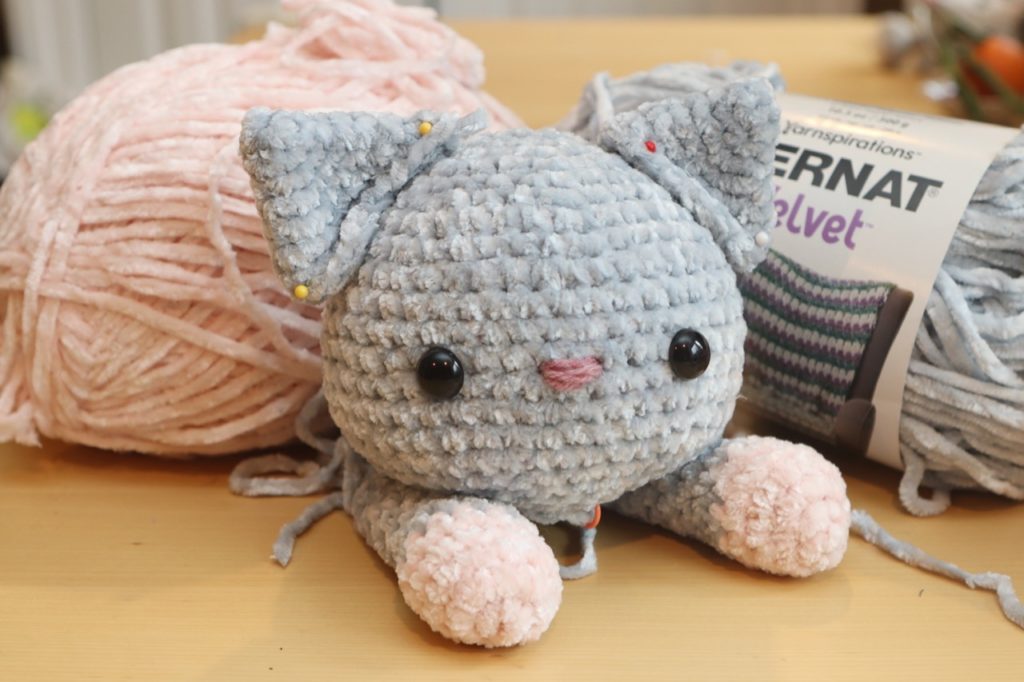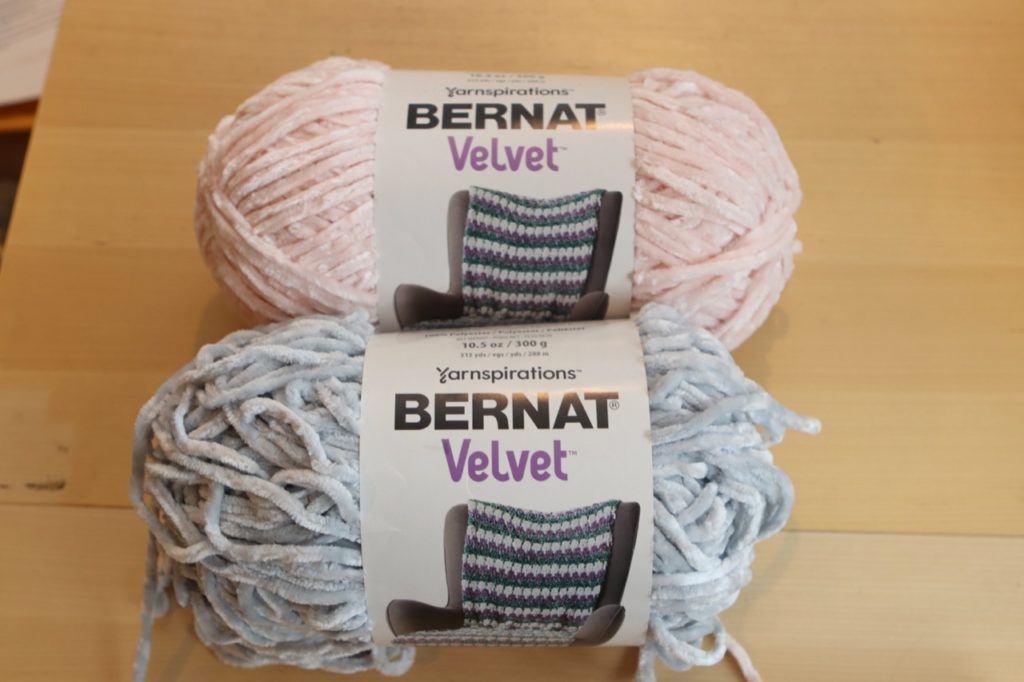 I'd been seeing images of beautiful amigurumi worked up with all sorts of different yarns…Now, I've worked with fluffy yarn in the past, such as Bernat Pipsqueak and Red Heart Baby Clouds, but I found the look of velvet yarn so appealing and I was itching to try it out for myself! It just looked so plush and soft! I headed over to my local JoAnn's craft store and and found Bernat Velvet yarn which I got in 2 different colors! The skeins are quite large and the recommended hook size is 6.5mm but since I'm making amigurumi, I went with a 5.0mm hook size and it the stitches worked up perfectly for me!
I decided to work up a cat and came up with my Luna Kitty design! I have to admit, it took me a bit of practice to get used to the feel of this yarn, given the extra chunkiness and the fluffiness that I'm not used to when making my usual amigurumi dolls! The stitches were a bit harder to discern and at times, I had to just go by feel and trust in my crocheting instinct to know that I was hooking into the correct stitch! But speaking of feel, it's hard to put into words how smooth and buttery soft this yarn is! It's amazing how it glides along – you should definitely try it out at least once if you've never worked with this before!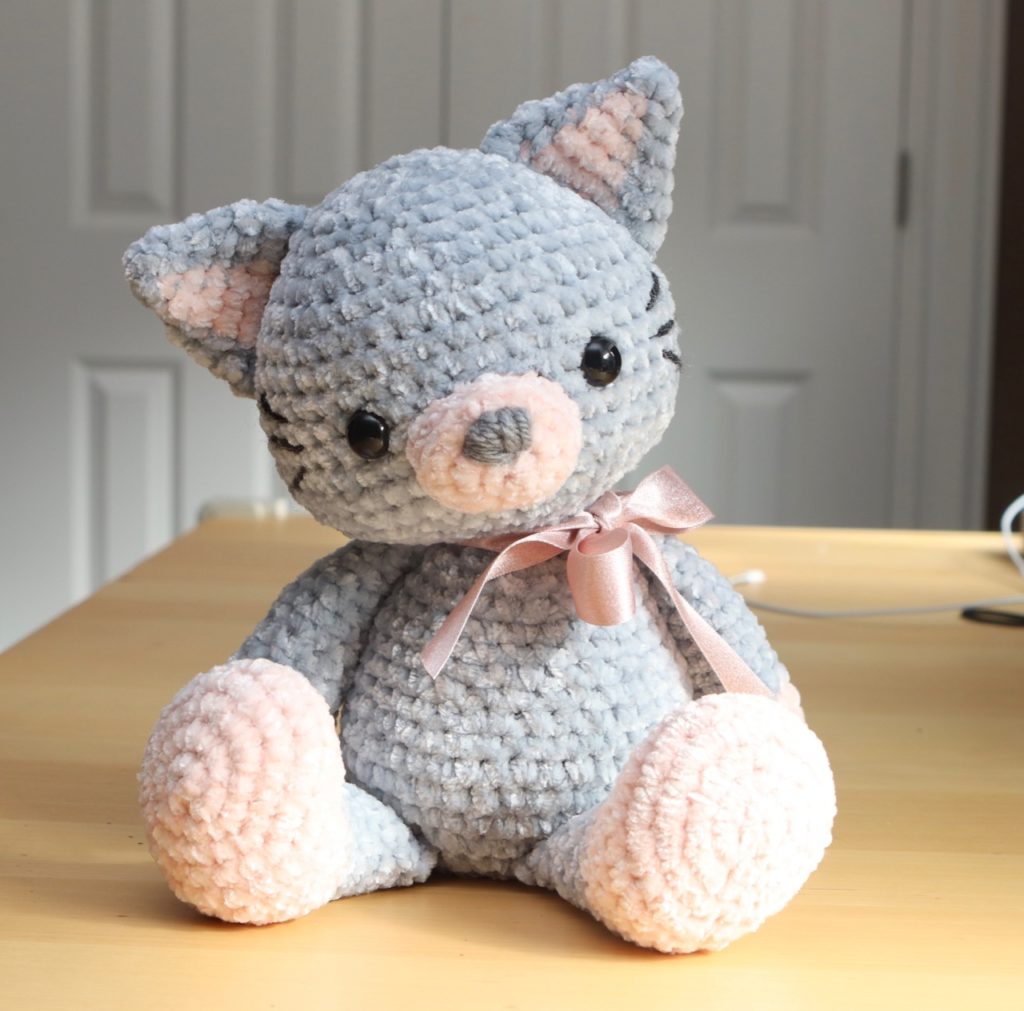 This kitty is plush and cuddly and the perfect size for a little one to hold and drag around! 🙂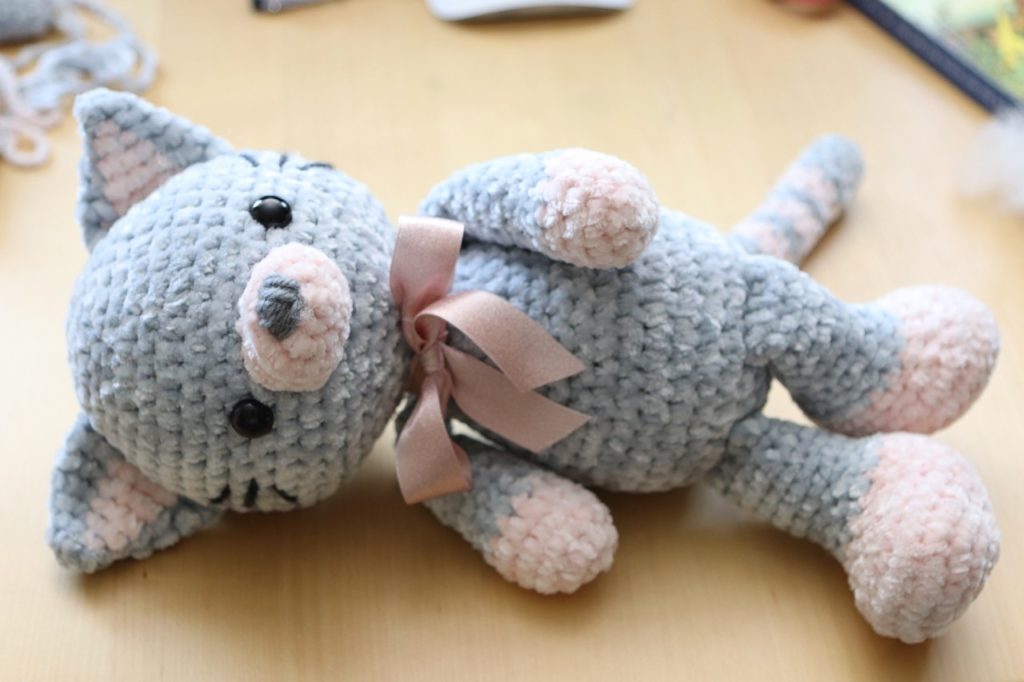 In case you're wondering, I was able to make 2 complete gray Luna kitties and one complete pink one with the 2 skeins of yarn I showed you at the beginning of this post! I still have a good amount of pink leftover too, but I used up all the gray.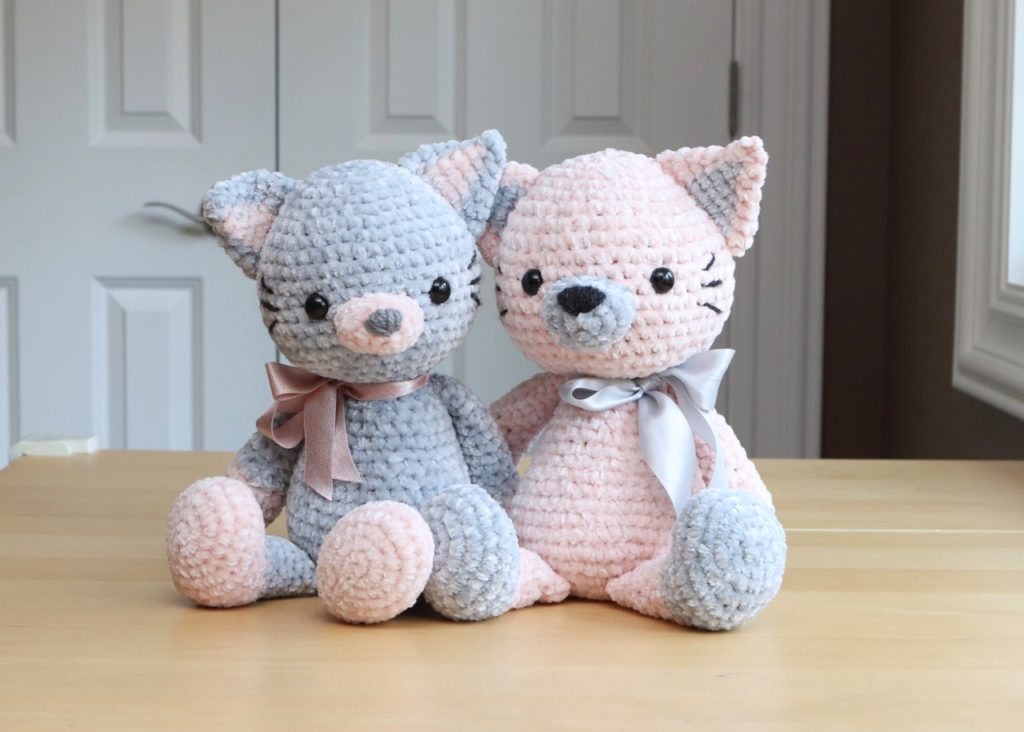 Aren't these the cutest? They would make wonderful baby shower gifts!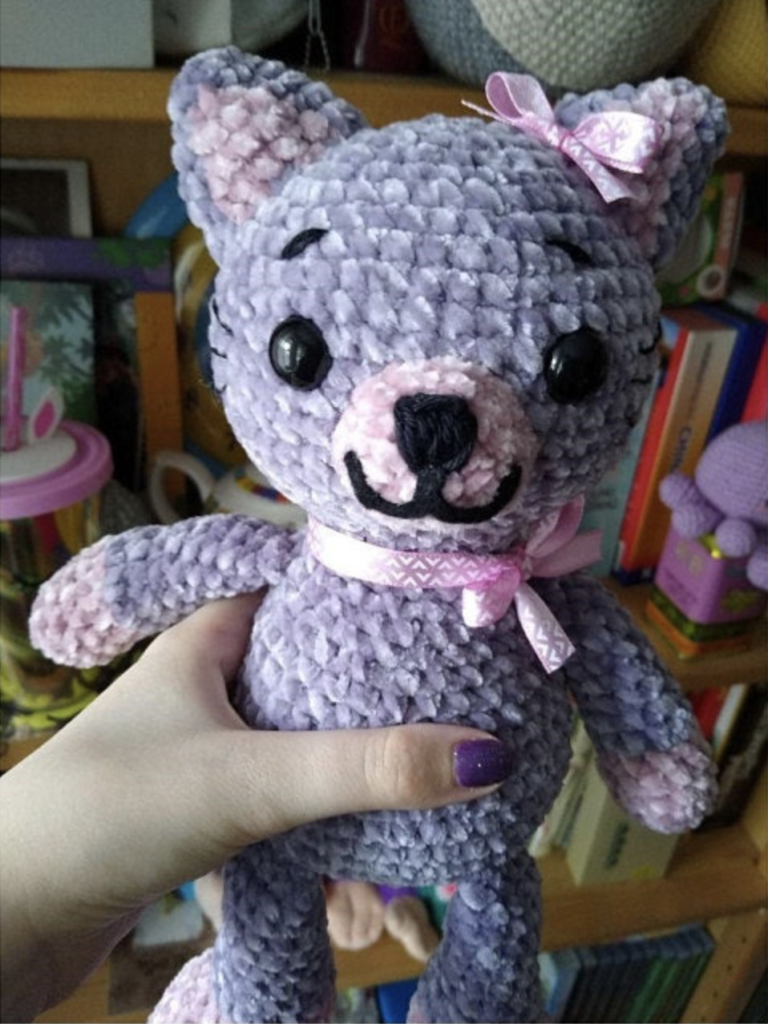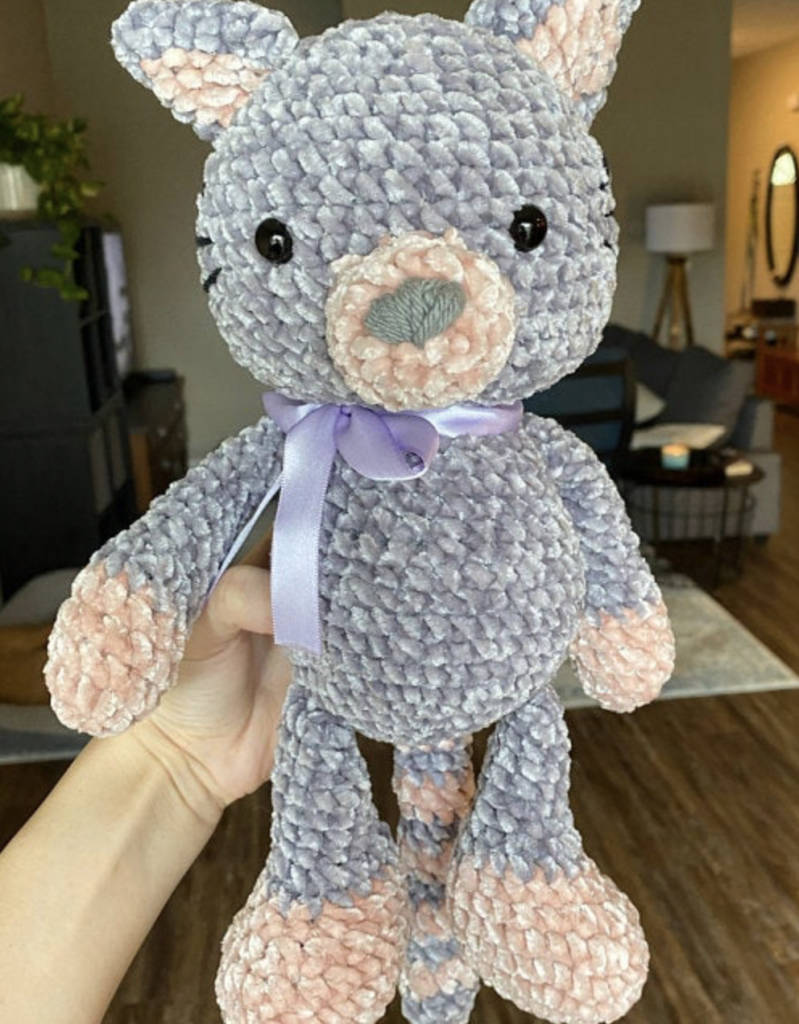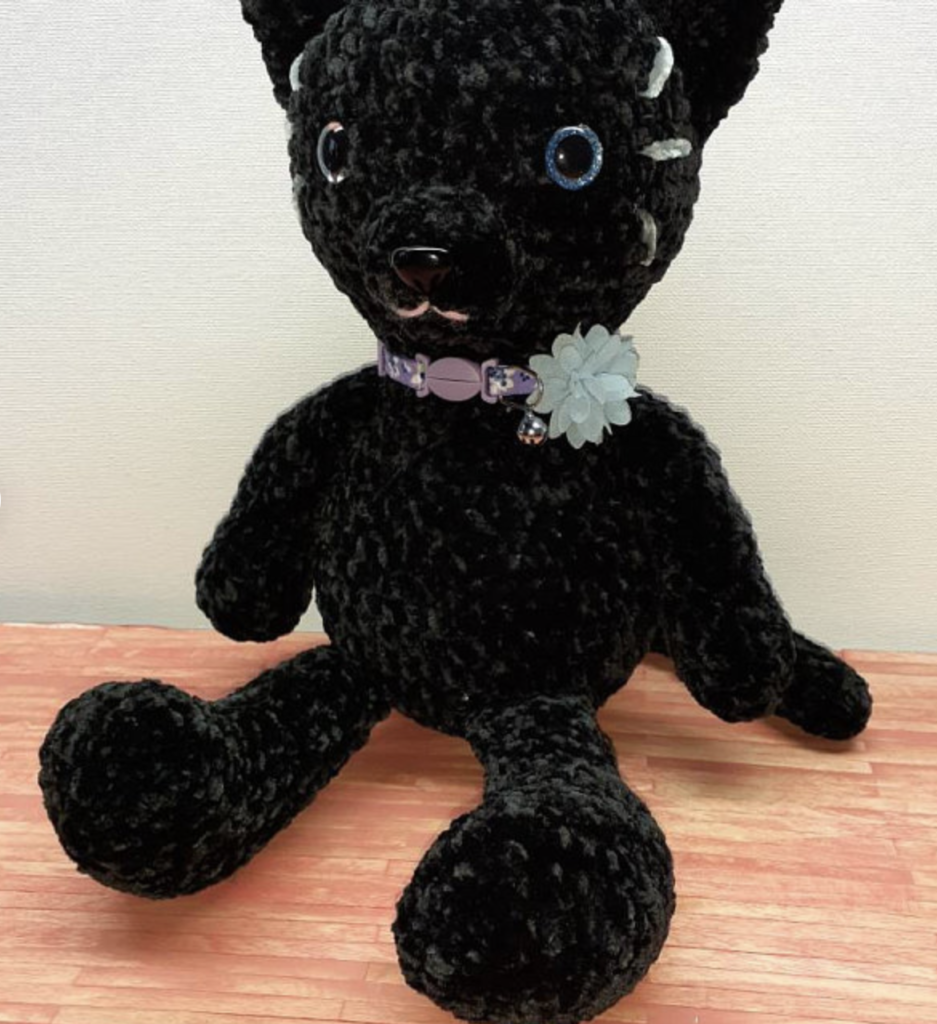 Here are some shots that have been shared by other crocheters! It's so much fun to see dolls made from my patterns! I just love seeing your own individual touches, whether it's a color change, added eyebrows, adorable embellishments…Keep sharing your pics because they really brighten my day! I'll also try to include them in my posts from time to time!! 🙂