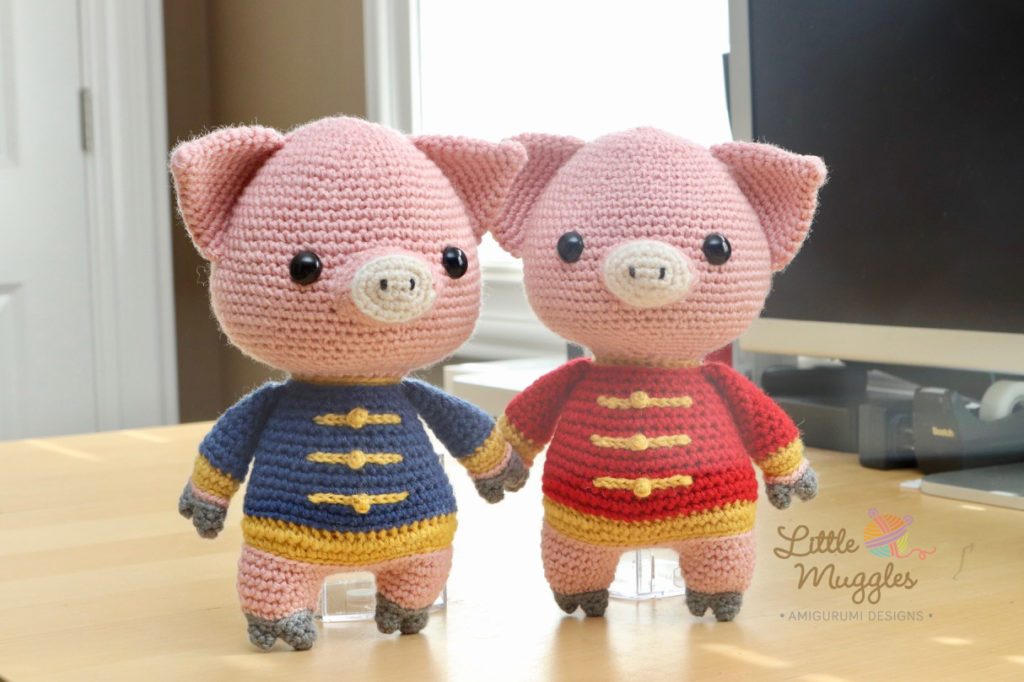 Yup, it's that time of year again – another Lunar New Year! This time it's the Year of the Pig and you know how I like coming up with new designs to celebrate this festive holiday! I wanted to make this Pig look like it's wearing a traditional Chinese outfit and after MUCH experimentation, I settled on this look. You have no idea how many attempts it took trying out different looks on the jacket trim, button details, and making those piggy toes! Out of all of my previous designs, I feel that I worked the longest on this pattern! Hours and hours of crocheting and frogging… I am so happy to finally(!) present this pig to you all! You can find it for sale in my Etsy shop and on Amigurumipatterns.net!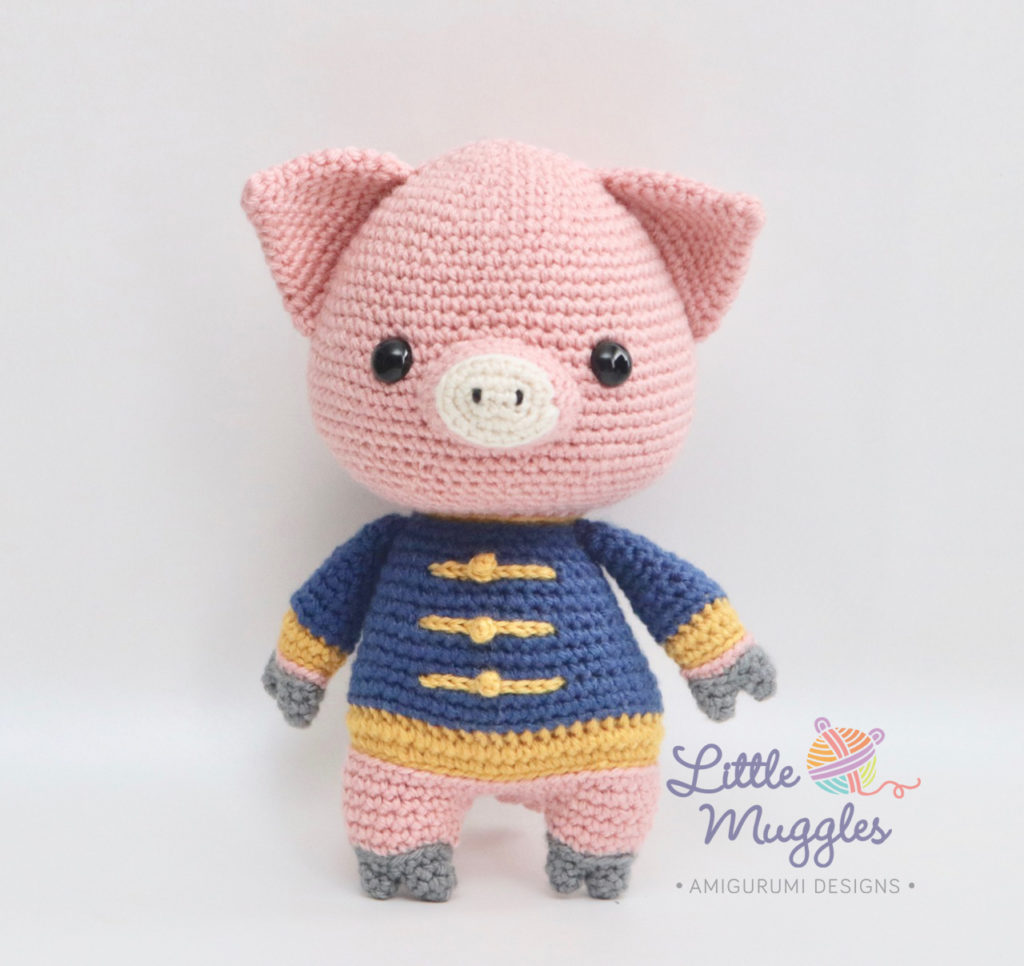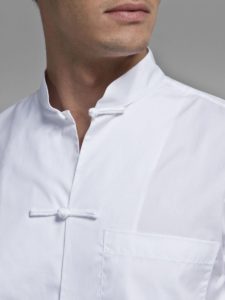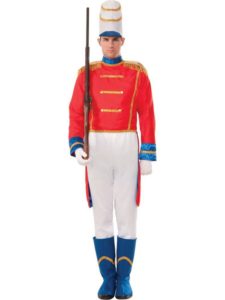 Doesn't this pig look spiffy in his jacket? I was going for a traditional Chinese outfit look, so initially I looked into making some elaborate braided buttons. After a bunch of trial and error, I settled on this simple faux button closure that I think resembles the old fashioned frog fasteners that are often found in traditional Chinese outfits. More elaborate frog closures were common in old time military uniforms as well so this doll can even be customized to look like a toy soldier! Add some epaulettes and a hat and this pig will look like an extra in a Nutcracker production! 🙂 Hmmm, that's not a bad idea! I'll have to remember it!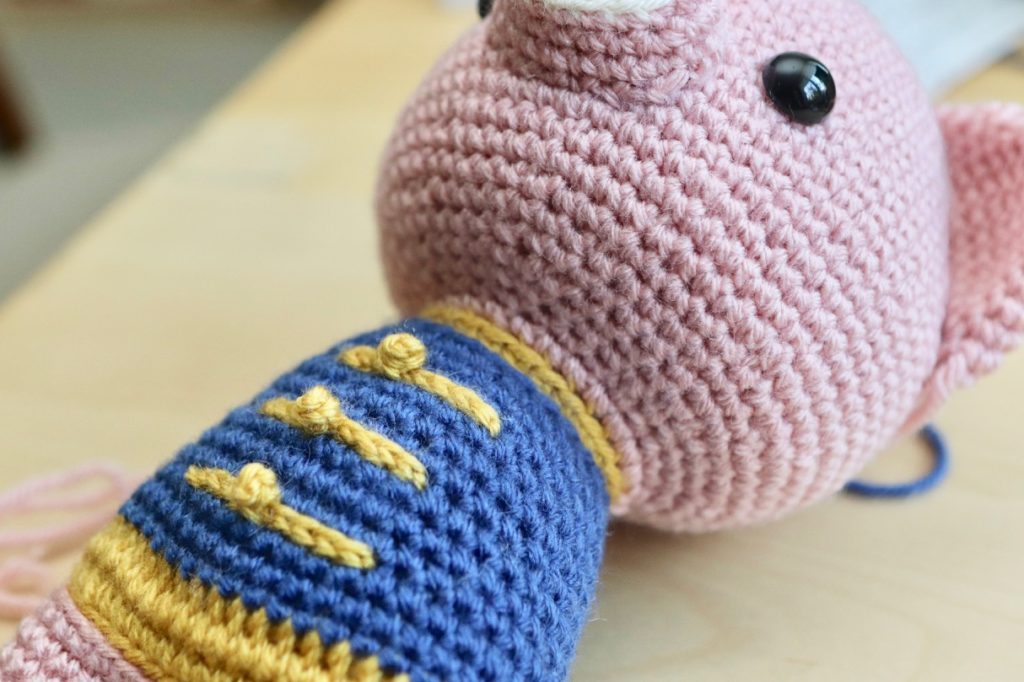 I worked really hard to finish this doll before my self imposed deadline of February 5, which was the first day of the Lunar New Year in 2019. I was proud to complete it about a week before my deadline but writing up the pattern itself took so long that I didn't release it until the 2nd day of the year! With all the typing and formatting involved, the pattern took nearly as long as the crocheting! For those who get the pattern, I hope that you guys can tell how much work and effort went into the 12 page PDF file! 🙂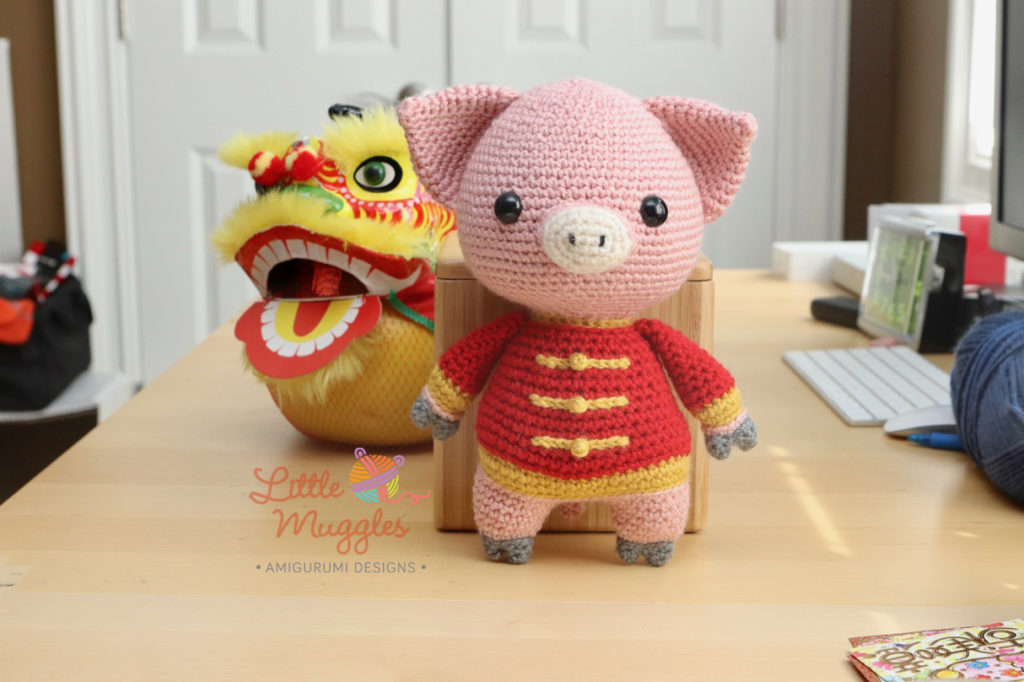 So I wish everyone an auspicious New Year full of wonderful moments and good health! Did you know that the Pig rounds out the animals of the Zodiac? It is considered the last of the 12 animals and in 2020, the Rat will begin the cycle anew!


I also wanted to let you all know that I have been more active on my social media accounts now and will be adding many photos of my works in progress and updates…if you're interested in following my projects, please follow my Instagram (@littlemuggles) and Facebook accounts (littlemugglesworld)! Don't laugh, I haven't gotten the hang of twitter yet but plan to work on that too! 🙂 🙂
I'm already hard at work on my next doll! Pop over to see what it is! XOXO!