I've been working on the design for this little cutie for the past few days and I've decided to present it to you as a holiday freebie surprise! I actually meant to finish this sooner so that everyone would have more time to make these for the holiday season! The good thing is that since this little ornament is relatively small, it doesn't take too much time to make.  You only need to know basic crochet stitches and you can knock out a couple of these one one evening!  I especially love how you can change up the colors easily.  Use one when decorating a gift or place them around the house or office for some kawaii cuteness!  Have fun making your little ornaments and don't forget to send me pictures of your cute little baby bears! I can't wait to see your creations!
CLICK HERE FOR THE FREE PATTERN!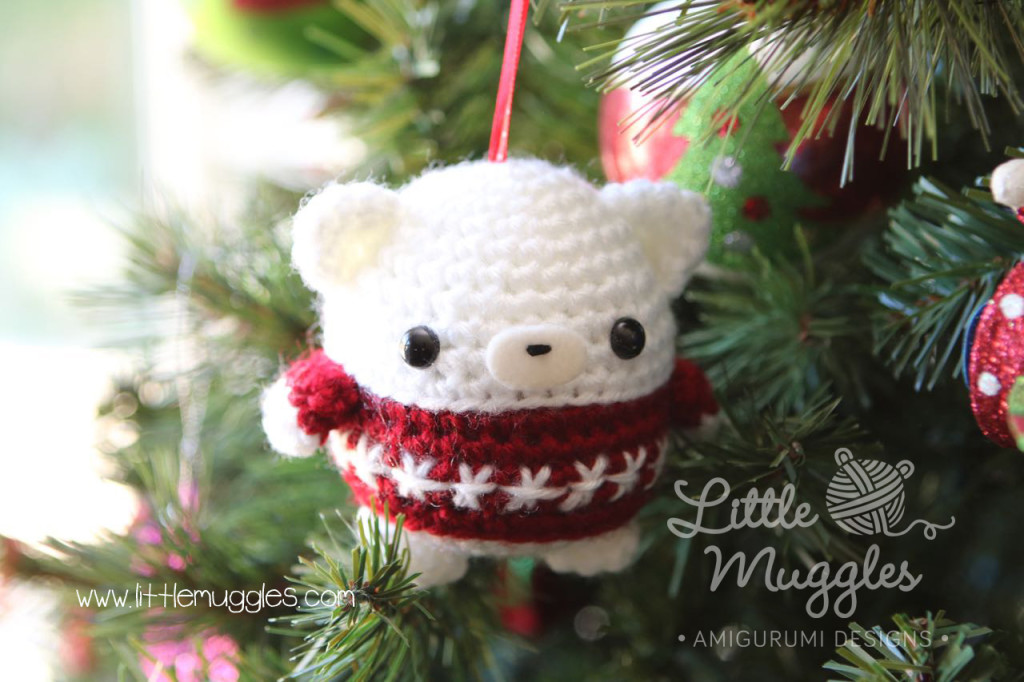 On a side note, my kids are now officially on Winter Break!  I don't know about you, but when the kids are hanging around the house all day, I don't end up getting much done for myself!  I have a growing list of things to make with yarn… on my short list is a new monkey for upcoming Lunar New Year!  To the drawing board I go! Follow me on Facebook to stay updated on my projects!