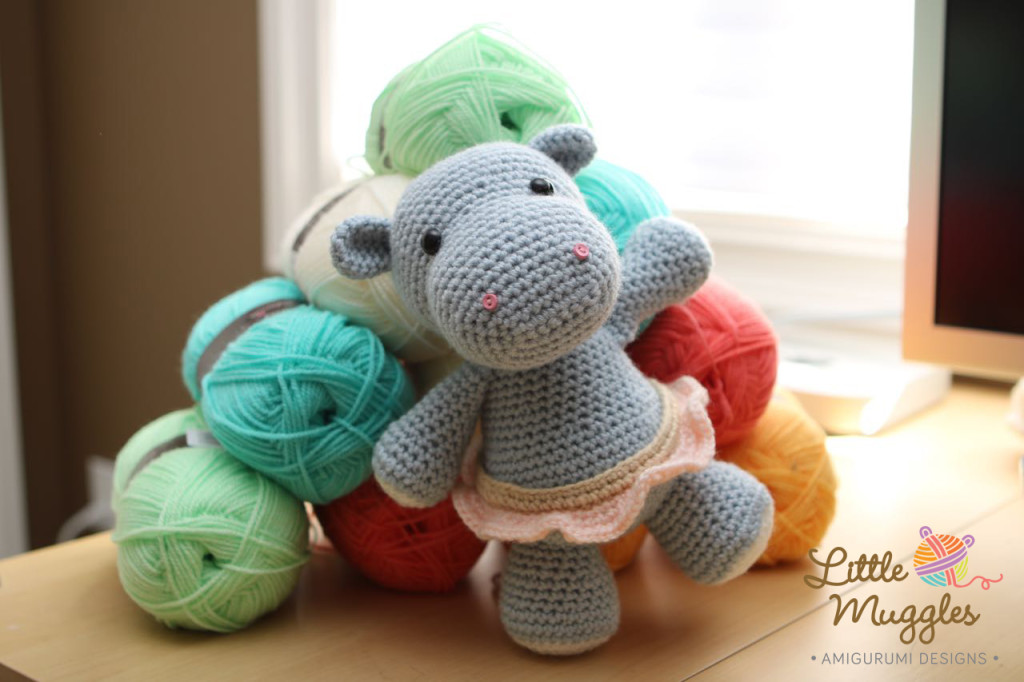 Amigurumipatterns.net held a Circus amigurumi design Contest a short while back and Hanna the Hippo was my entry!  I've been thinking about doing a hippo for a while now and the contest was the perfect motivator to get to me to finally design one! I did a bit of research and settled on trying to make a hippo with an umbrella.
I actually had a hard time deciding what color the hippo should be. I really wanted to make a purple one, but seeing as I did not have a soft lavender yarn that I like,   I opted for a pale blue hippo instead.  I generally gravitate toward soft pastel colors, but I think a bright, bold shade like a hot pink would be really fun too! 🙂  Once the pattern comes out, I will wait and see what you guys do with it! I love seeing my designs made in various colors – many are colors that I wouldn't think to choose but end up looking wonderful!
I was delighted with how my hippo turned out and I had a lot of fun with the photo shoot as well.  Here is the final shot that I entered into the contest!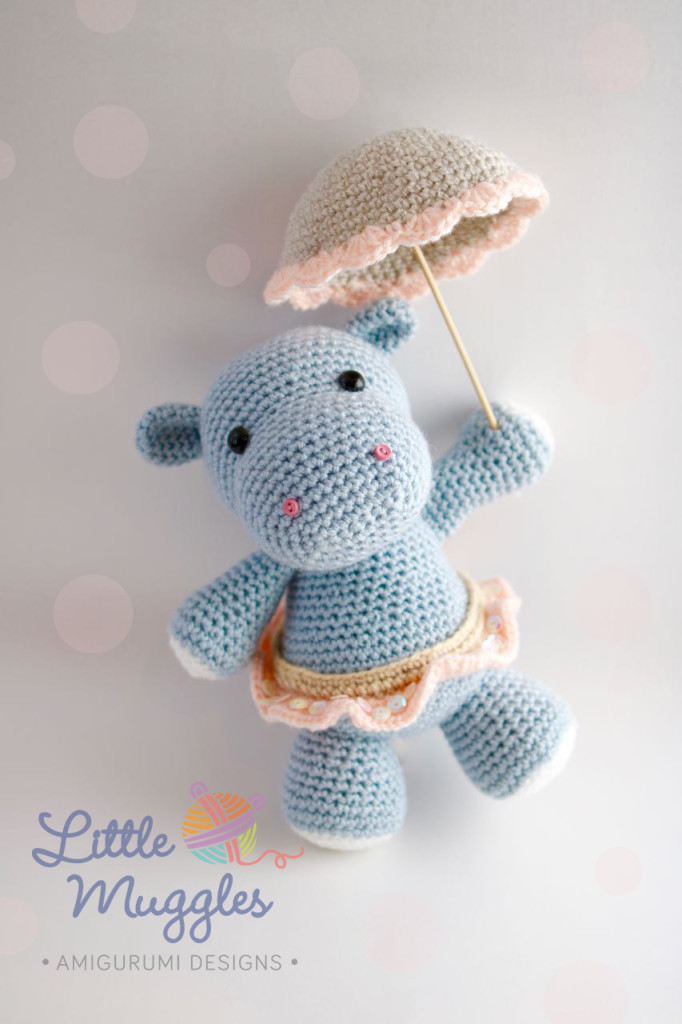 After I entered my design, I took a peek at what some of the other entries looked like. I was blown away by so many detailed and amazing creations!  Honestly, I didn't think I stood a chance after viewing everyone's submissions!  (See all entries here!)  I am completely shocked, thrilled and honored to have placed 2nd and I thank everyone who voted for my hippo! My prize box came on Christmas Eve and it was so much fun opening it up!  The 10 yarn balls behind Hanna in the top picture were found in the box.  They are Stylecraft yarn balls of DK weight, and are made of 100% pure premium acrylic.  You can't tell, but they are super duper soft!! I will have fun coming up with things to make with this yarn!!  I love the colors that were sent to me!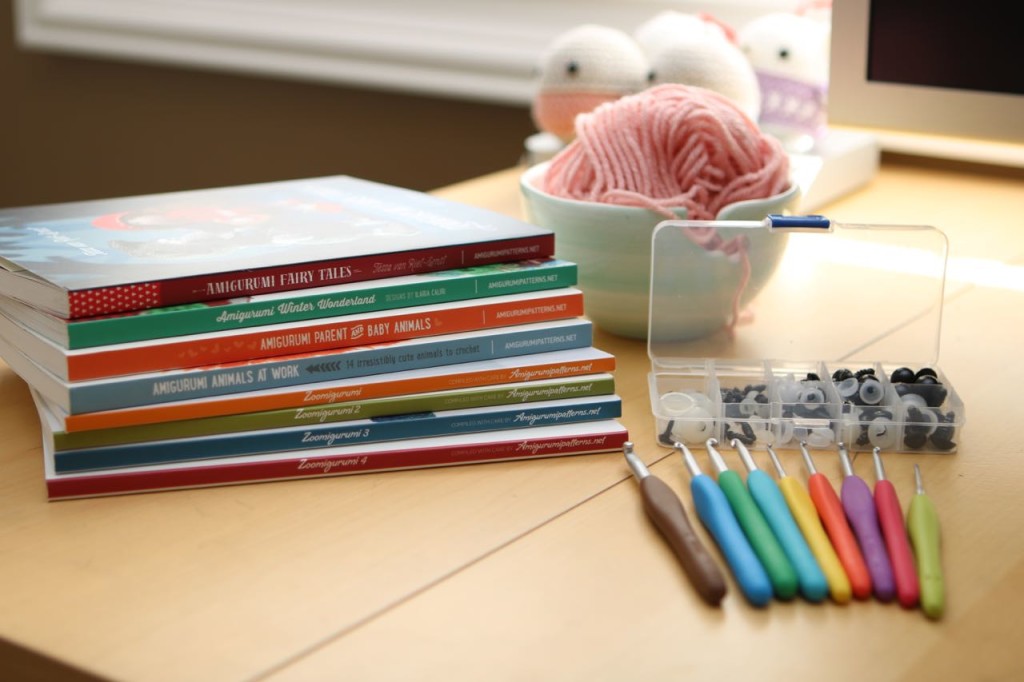 I also received a fantastic set of Clover crochet hooks, a box of safety eyes/noses, the full set of published works by Amigurumipatterns.net, and a beautiful yarn bowl by  Barruntando, a shop that offers unique and original pieces of pottery made of honey!  Their Etsy shop is absolutely fabulous – I am tempted to order some other pieces to have around the house!  I have never seen a yarn bowl before and was delighted to try this one out!  The beautiful bowl is a soft aqua color and has cute little star cutouts on the side.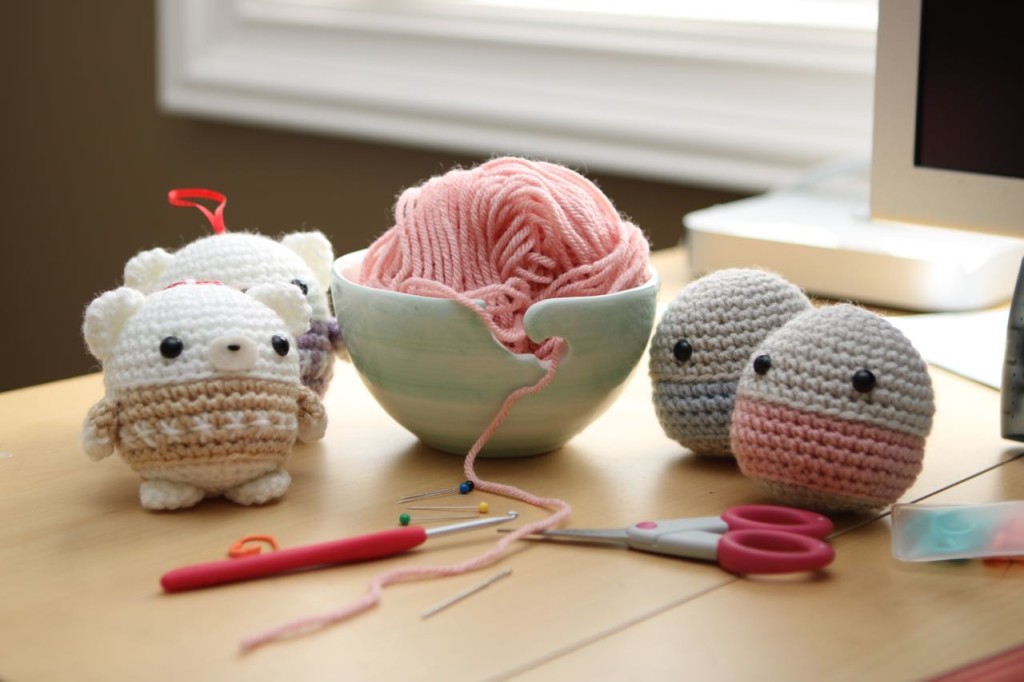 Check out some of their products! Aren't they too adorable???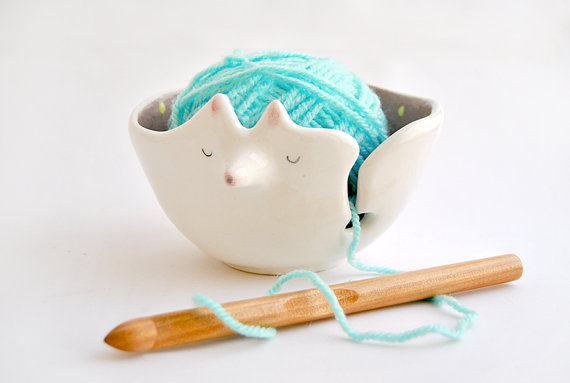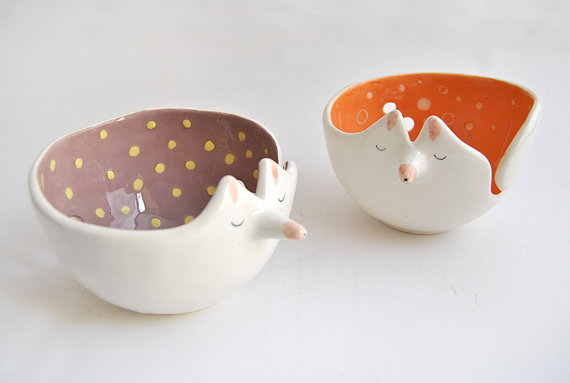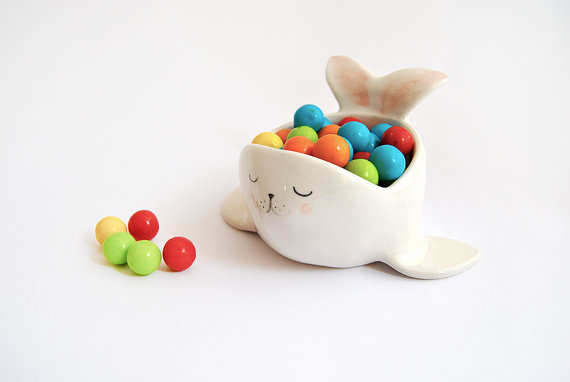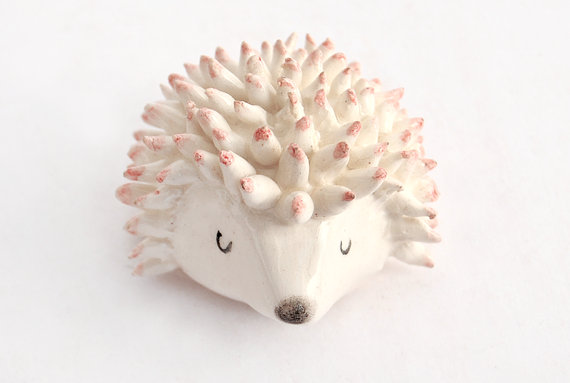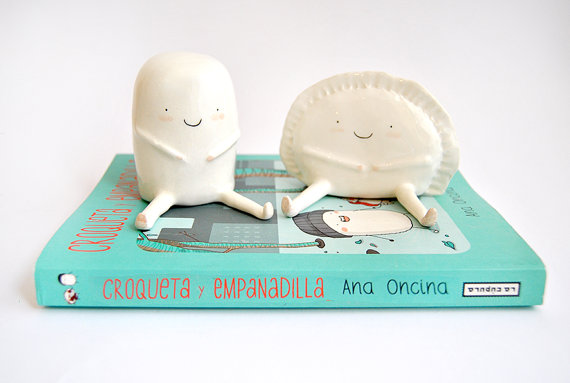 Wait! There's more! I also get a super fabulous crochet hook designed by Furls Crochet! I have only ever seen these in ads – they are so beautiful!!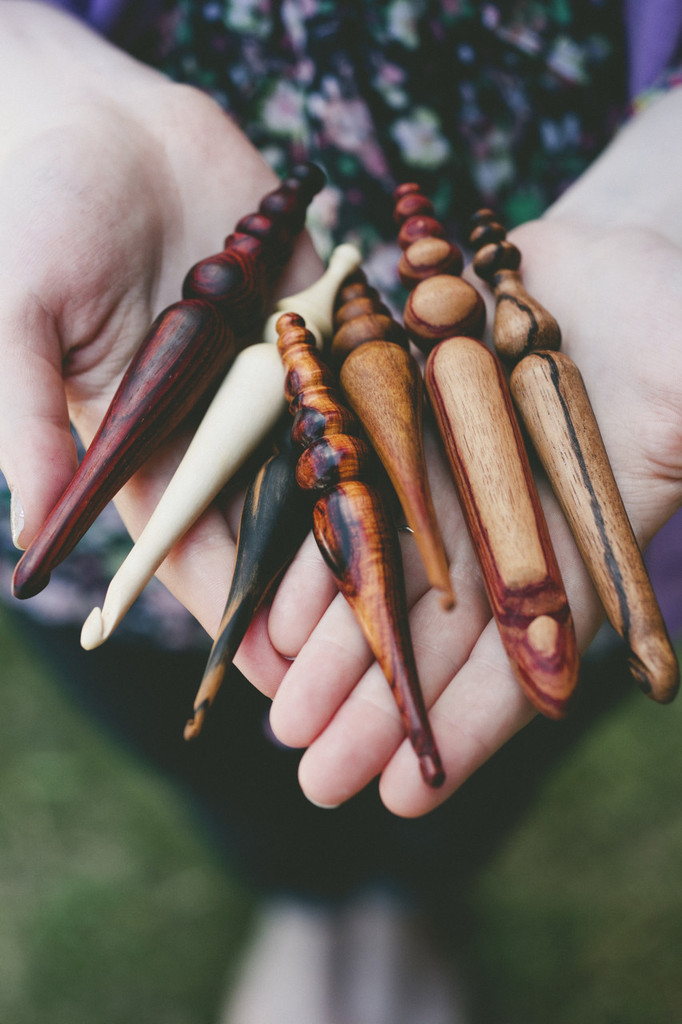 I haven't actually gotten the hook yet so I can't tell you how amazing it really is, but I'm looking forward to holding one of these babies in my hands!!
And finally,  I got a year subscription to Inside Crochet magazine, a really cool UK publication that has plenty of projects and designs for me to try in the new year!  I just might have to try my hand at some non amigurumi related things (gasp!) to learn some new stitches and skills!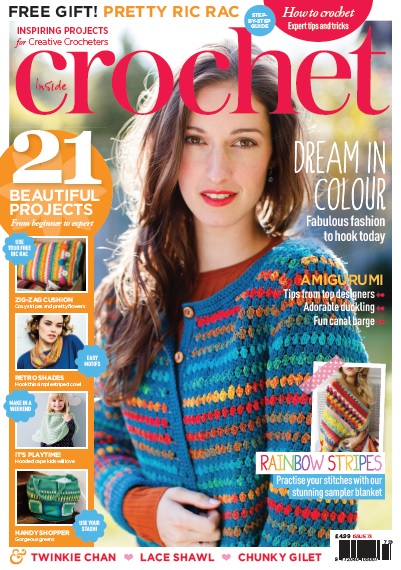 This has been a wonderful close to a wonderful year.  I didn't come up with as many new designs in 2015 as I would have liked, but I plan to change that for 2016.  I've got a number of ideas in my head of things to make, so definitely keep your eyes open for new Little Muggles creations in the future!!
Best wishes to you all for a Happy, Healthy, and Fantastic New Year!!!