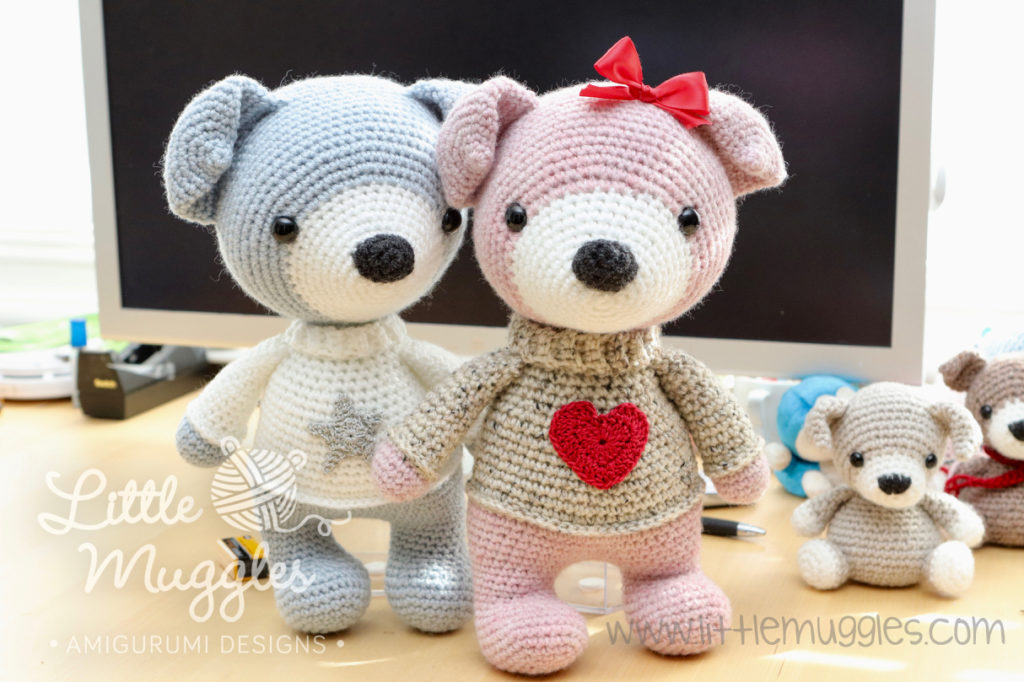 I am happy to introduce you to LILA and FINN, a pair of sweet dogs who love hanging out and doing most everything together!  Here they are, cozy and warm in their new winter sweaters!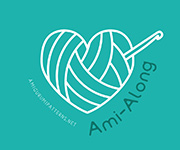 I have exciting news!!  My little dogs are going to be featured in an Ami-Along starting on February 14!! Amigurumipatterns.net holds a monthly "AMI-ALONG" event where a large group of crocheters work on the same project for a limited time.  If you join, there is a private group forum where you can share your work in progress, ask/answer questions, and in general have fun communing with fellow amigurumi enthusiasts!  Another neat thing is that the designer for that month will participate actively as well, answering any questions, providing help, and chatting!  It's a lot of fun and as an extra added BONUS, there are also really awesome PRIZES to be won! Think e-books, paperbacks, and YARN!!  Click HERE for more information on how to join!
Here are a few examples of designs that have been featured in the past —
Aren't they awesome??  What an honor for Lila and Finn will be joining this group!!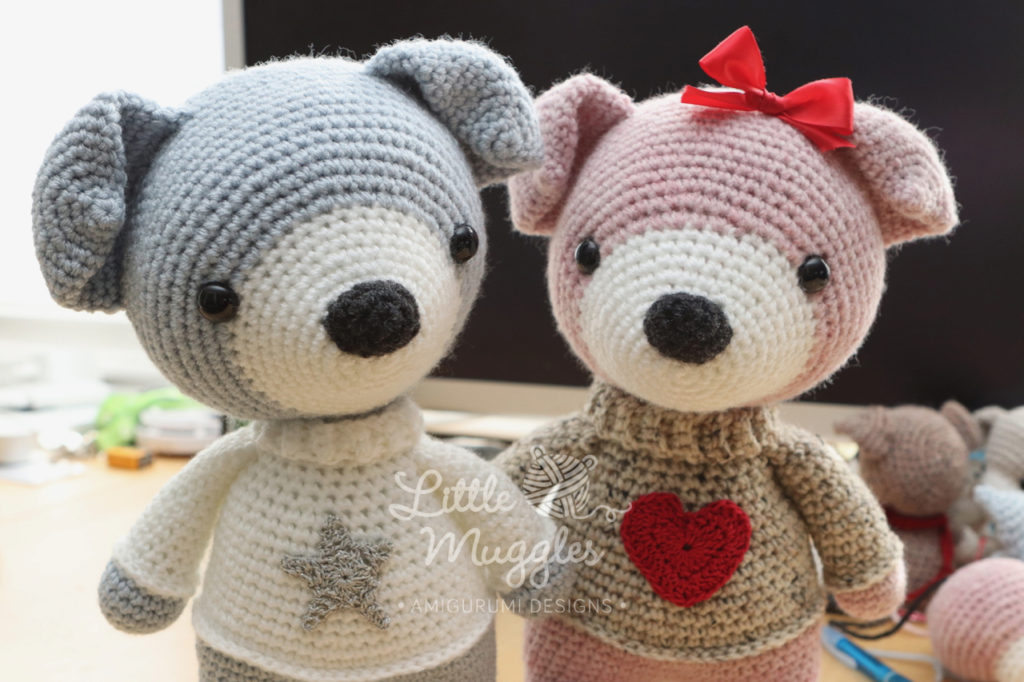 A couple of months ago, I released my free puppy beanbag buddies and I liked them so much that I was inspired to make bigger versions, but with some tweaks. Lila and Finn stand at a foot tall, making them perfect sized plushie buddies for little ones to cuddle!  I started with Finn – I considered making him with no clothes, similar to the smaller beanbag version, but considering the time of year, I decided to give him a cozy sweater to stave off those winter chills!  I do think this doll would be adorable without the sweater as well.  Maybe a ribbon or a collar around the neck with a name tag…. so many fun possibilites!! This dog design took me a while to perfect.. Even though I had the smaller version to design from, it was still very time consuming with lots of trial and error!  First I wasn't happy with the legs and had to redesign them to be closer together.  Then I had trouble getting the proportion of the body just right for the head size.  I also toyed with including an "eye circle" under one of the eyes for added whimsy.  I ultimately left it off but I still like the idea of it.  (My pattern does includes the instructions for the eye circle!)  After many weeks, I finally finished writing up all the steps. Whew!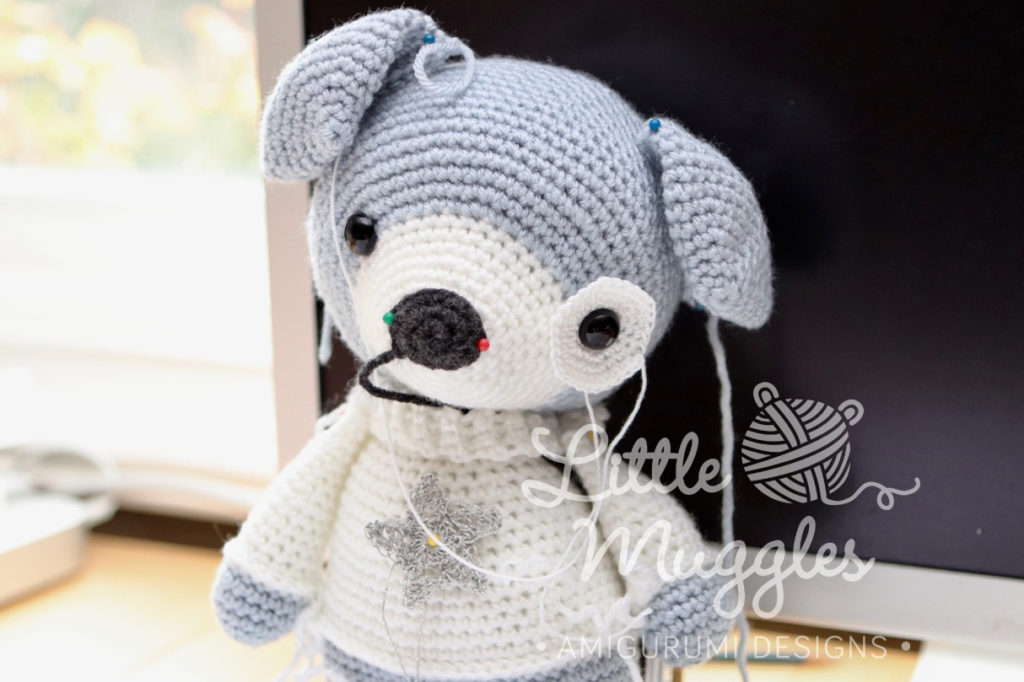 Next step – to proofread my pattern, I made a second doll following my instructions.  I notice that for whatever reason, most of my dolls are boy characters.  Maybe it's because I have my 4 boys at home (including my hubby) and I'm just used to males around? 🙂 Anyways, I opted to make a girl dog this time and I chose a sweater color that is something that I'd like to wear! It's called Oatmeal and I love the little specks that give it an organic look and feel.  Maybe I should look for a good pattern and knit myself a matching sweater!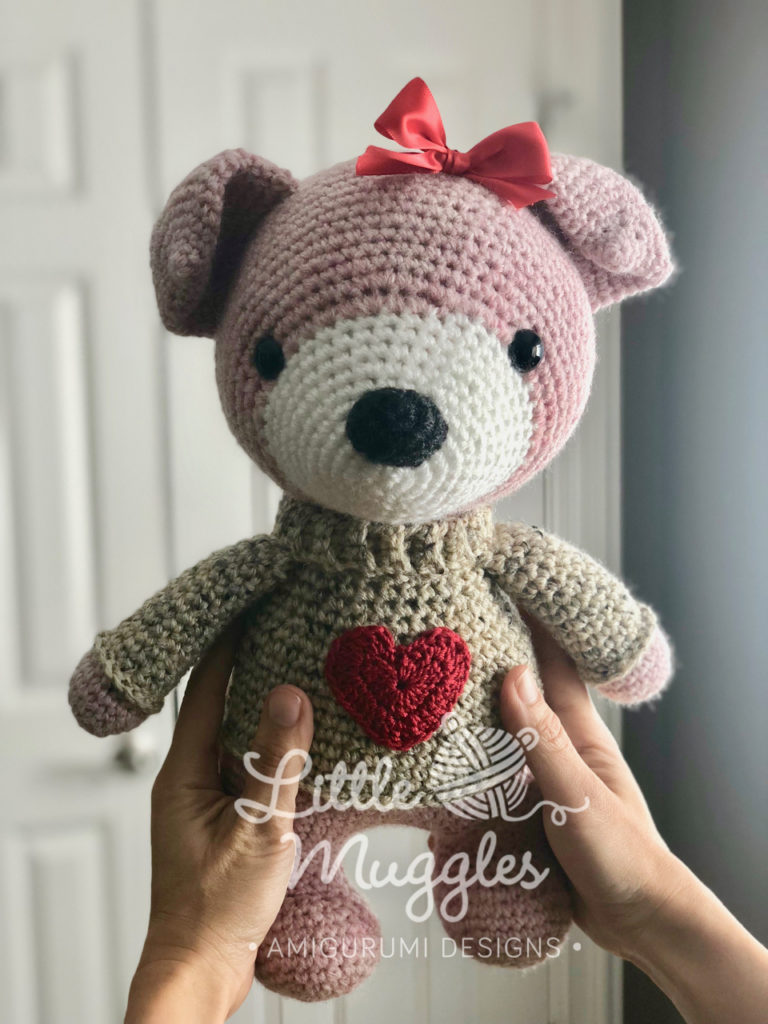 Anyways, Lila was created and I knew that I wanted to add a heart applique for her in honor of Valentine's Day!  I searched through a lot of crochet heart patterns (who knew there were so many out there??) and discovered a fantastic YouTube tutorial (by "Crochet Lovers") for an amazing design.  The heart came out so neat and I love the narrator's accent and very clear and precise instructions.  It's a very easy to follow tutorial and I highly recommend it if you are looking to crochet a heart!  I followed her instructions using two of the three rounds she teaches.  I felt the heart was a good size for my doll after just two rounds… Click HERE for a link to the tutorial!!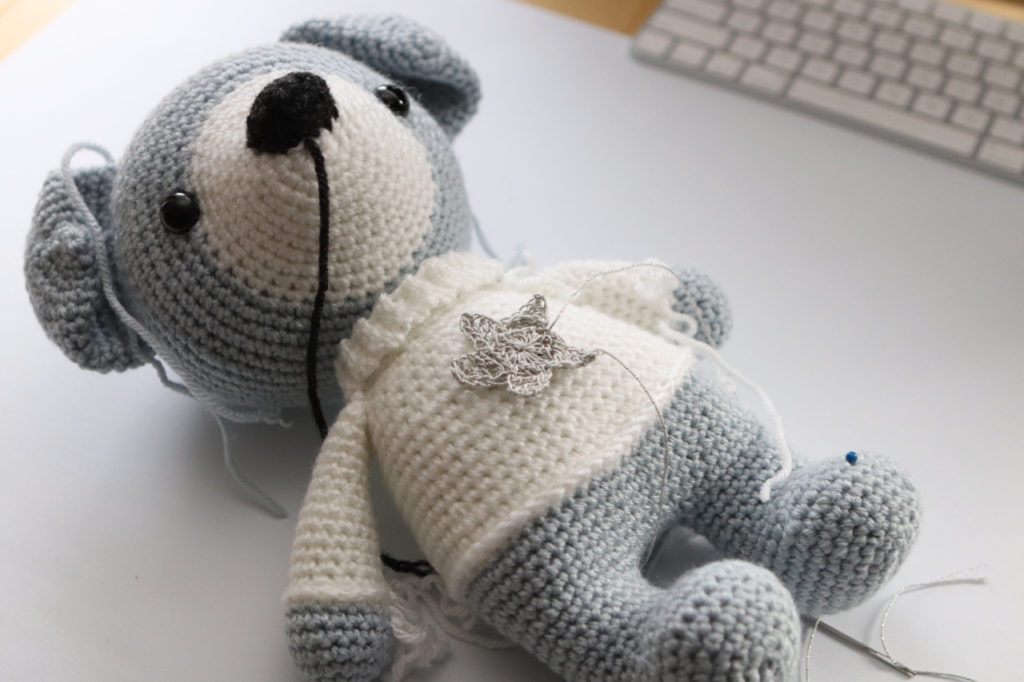 For Finn's applique, I used a star motif.  I found the pattern for it online HERE.  Kathryn Senior's design is quick and easy and I like the pictures she includes along with tips to add some details afterwards to make it look even neater.  I used crochet thread for the appliques, forgoing the usual small gauge steel hooks and just using my 3.0mm hook! I think using regular worsted weight or thinner yarn would look great also, and alphabet letters to make names or other felt designs would be super cute too!  These dolls are easily customizable, which makes it so fun and easy for you to make them truly unique!
Til about mid-March, you can obtain my pattern ONLY through this AMI-ALONG!  After that, you'll find it added to my usual shops.  I hope you like my newest creation! Lila and Finn are happy to meet you all!