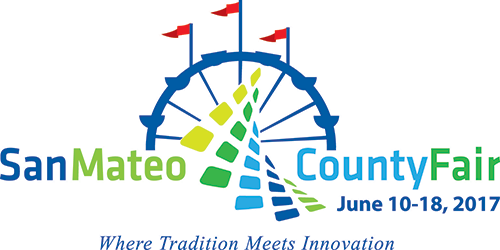 My local county fair took place a week ago!  I always look forward to the fair – it always falls right at the end of the kids' school year so it pretty much marks the beginning of summer vacation!  Needless to say, the "home arts" department is my personal favorite part of the fair to visit, as it contains all yarn related exhibits and includes other divisions such as needlework, sewing, textiles, quilting and more!  I was fortunate enough to win a second place ribbon this year for my fuzzy bunny and an honorable mention ribbon for my little rooster!  Part of my excitement in going to the fair is running up to the display case to see if any my entries won anything.   This year, my family had lots to look forward to because my husband entered several fruits and vegetables in the agriculture division and 2 of my kids entered their artwork.
Here's a shot of my bunny in the display case! I'm pretty shocked to win anything at all this year. I felt that my design might be too simple even though the fuzzy yarn was hard to work with. I'm grateful that someone appreciated the difficulty level of this project –  Thank you judges!!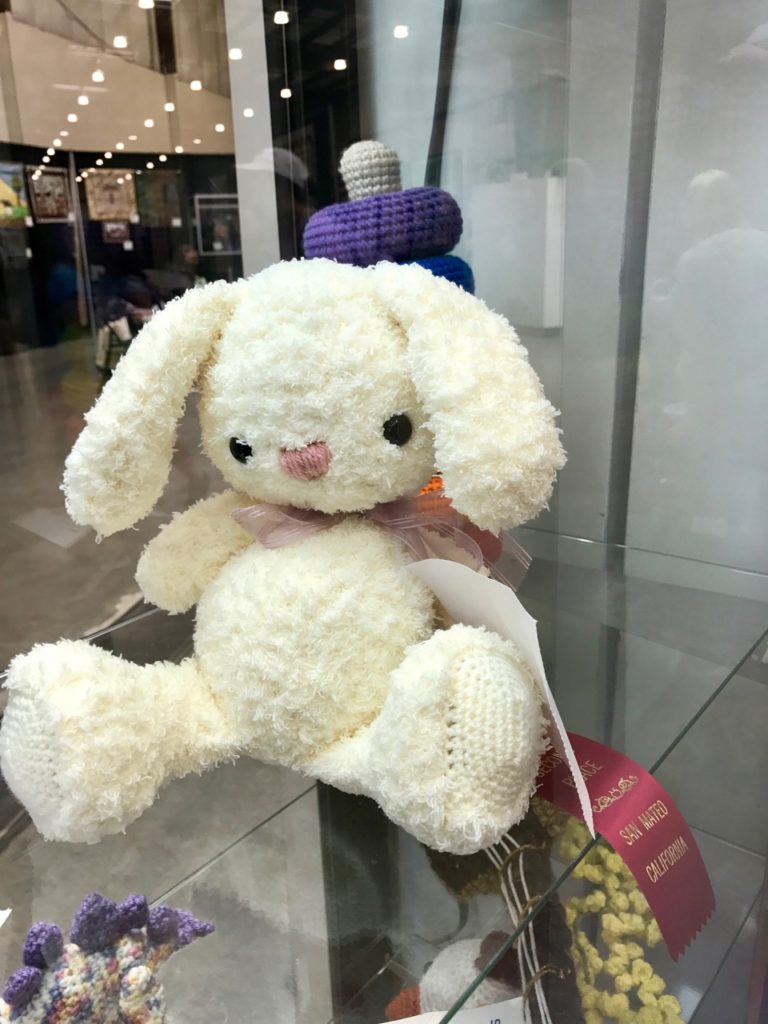 My little rooster got its very own special ribbon.  I thought a chicken was a fitting entry for the fair.  We saw plenty of real ones that day! We also saw lots of turkeys, pigs, goats, and cows.  I even watched an auction where people were bidding on live turkeys. It seems the average going rate for a 30+ lb. turkey is about $250. Who knew?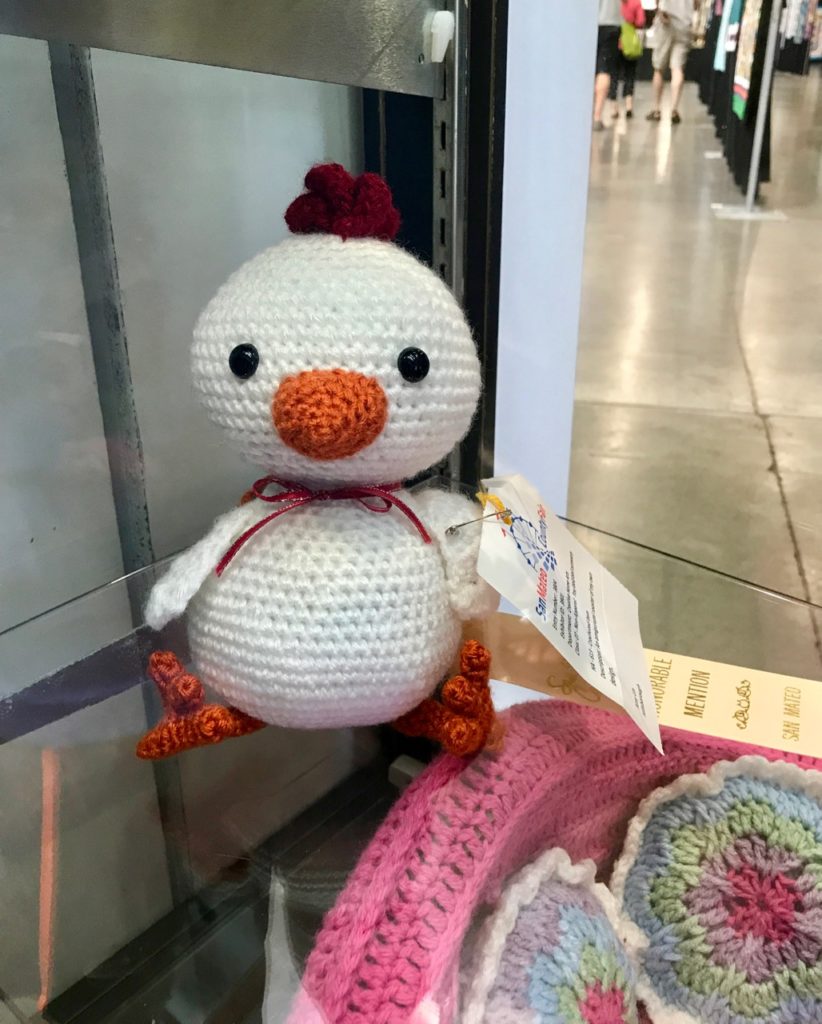 Take a look at these other entries! I'm sure glad I'm not a judge… I wouldn't be able to narrow down the winners! Here's a  shot of the first place blue ribbon winner! A Star Wars themed stacking ring! Ingenious! That Chewbacca face is awesome! 🙂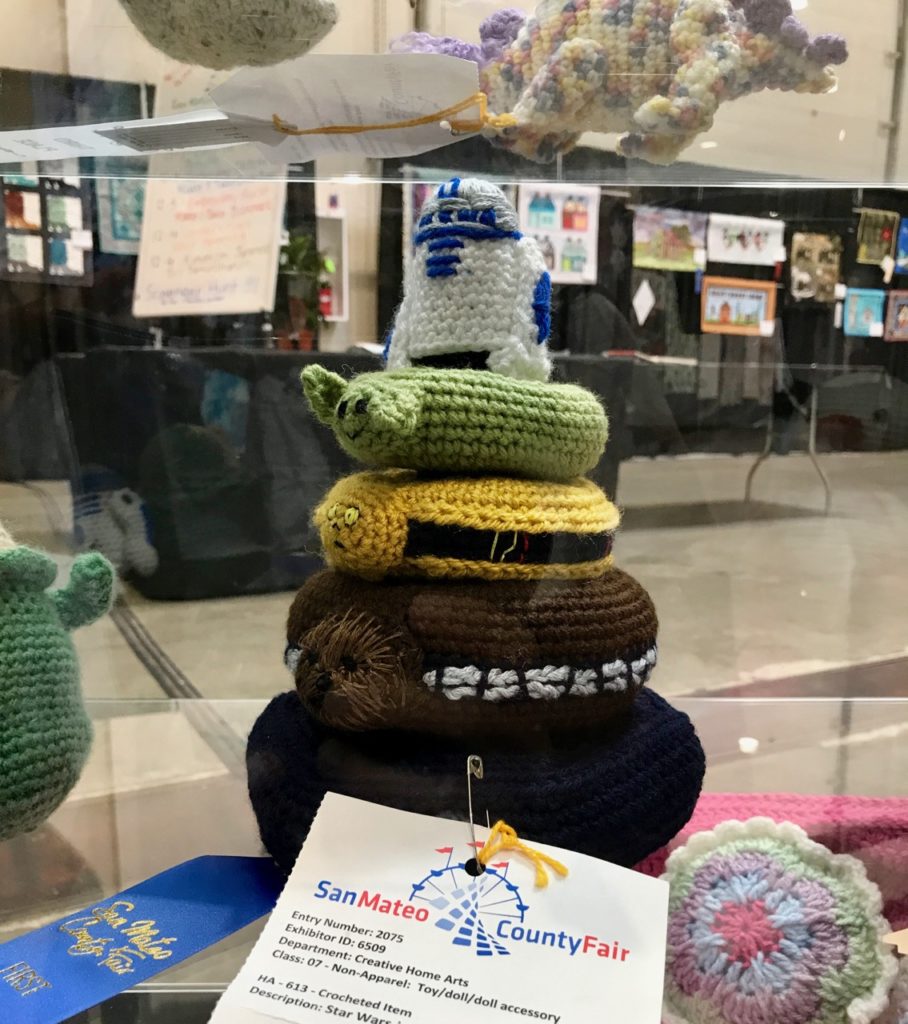 This colorful stegosaurus took the third place white ribbon.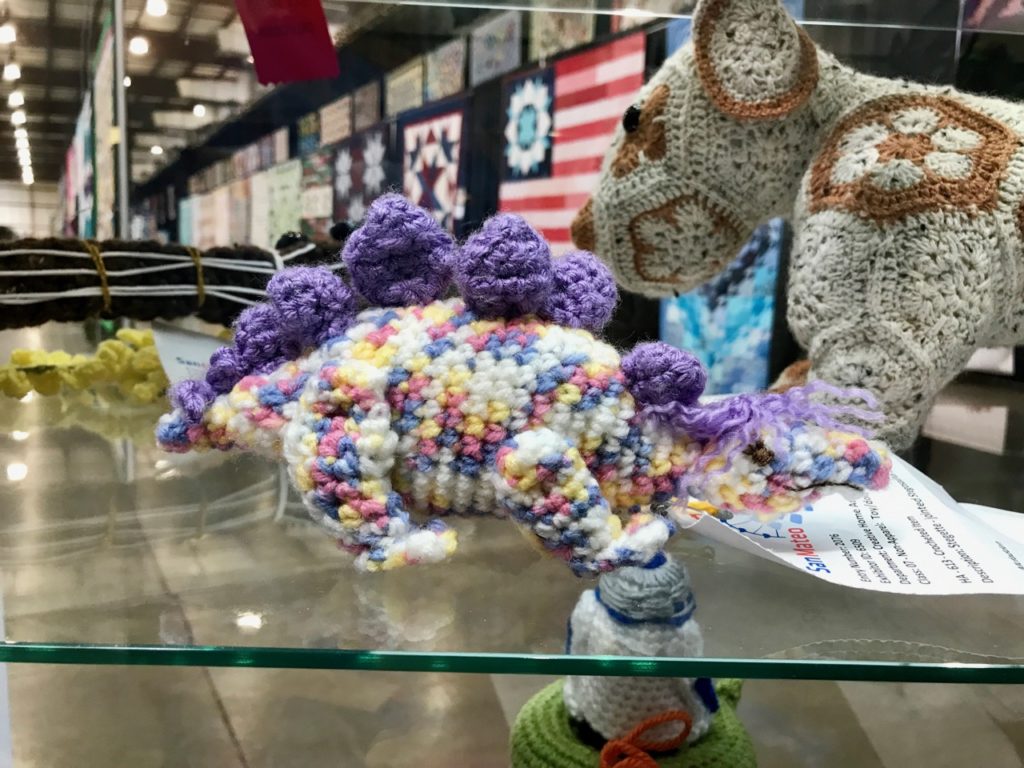 Here are some other beautiful entries that I just have to share!  You can see some of the quilt entries hanging in the background!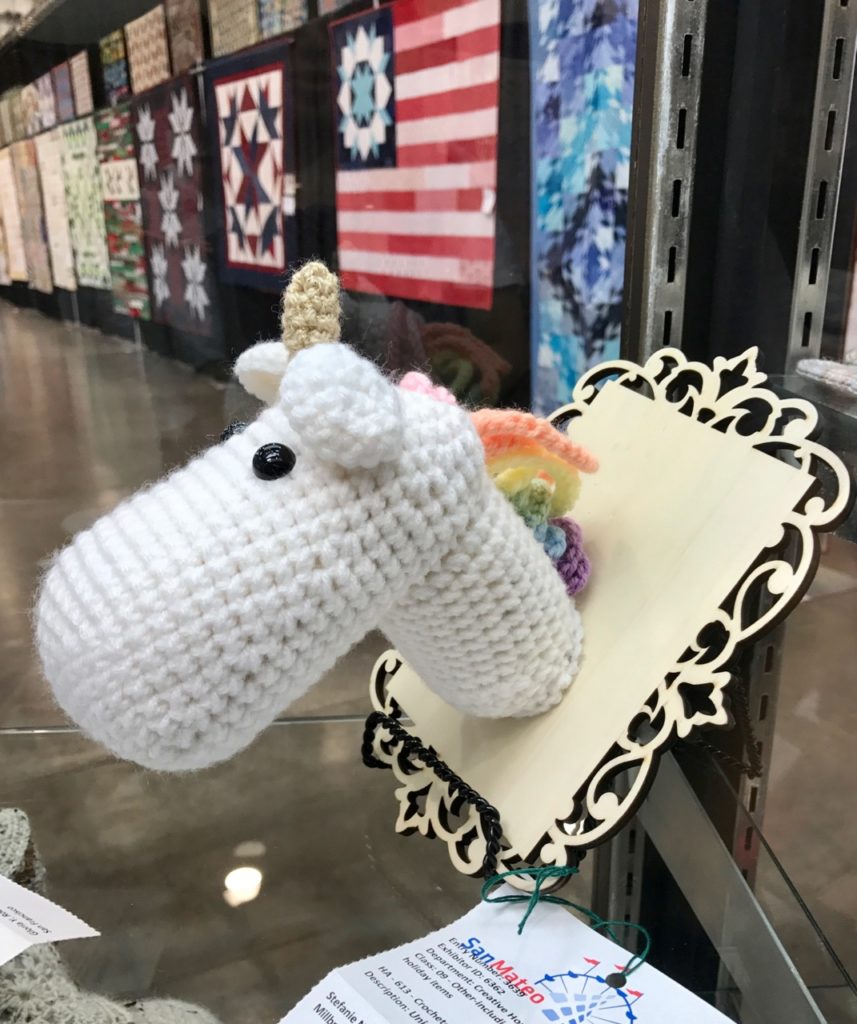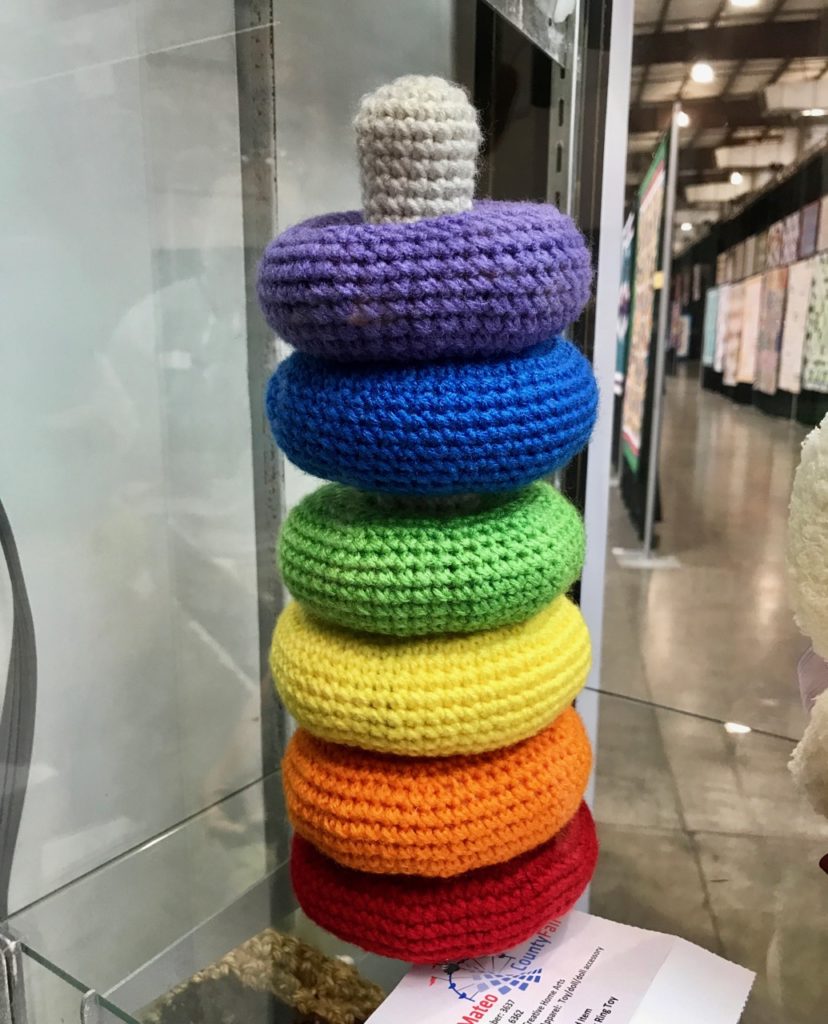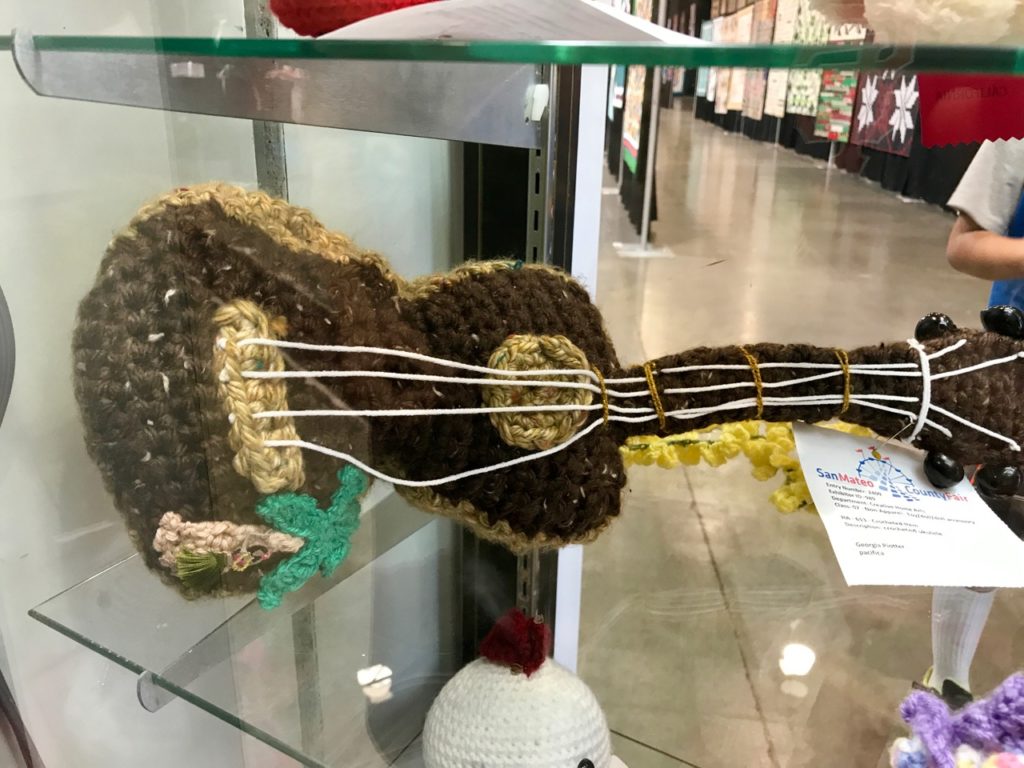 Speaking of quilts, I had to share a couple of jaw dropping ones I saw on my visit. I can't even begin to imagine the time it took to make one of these beauties!! Amazing, isn't it??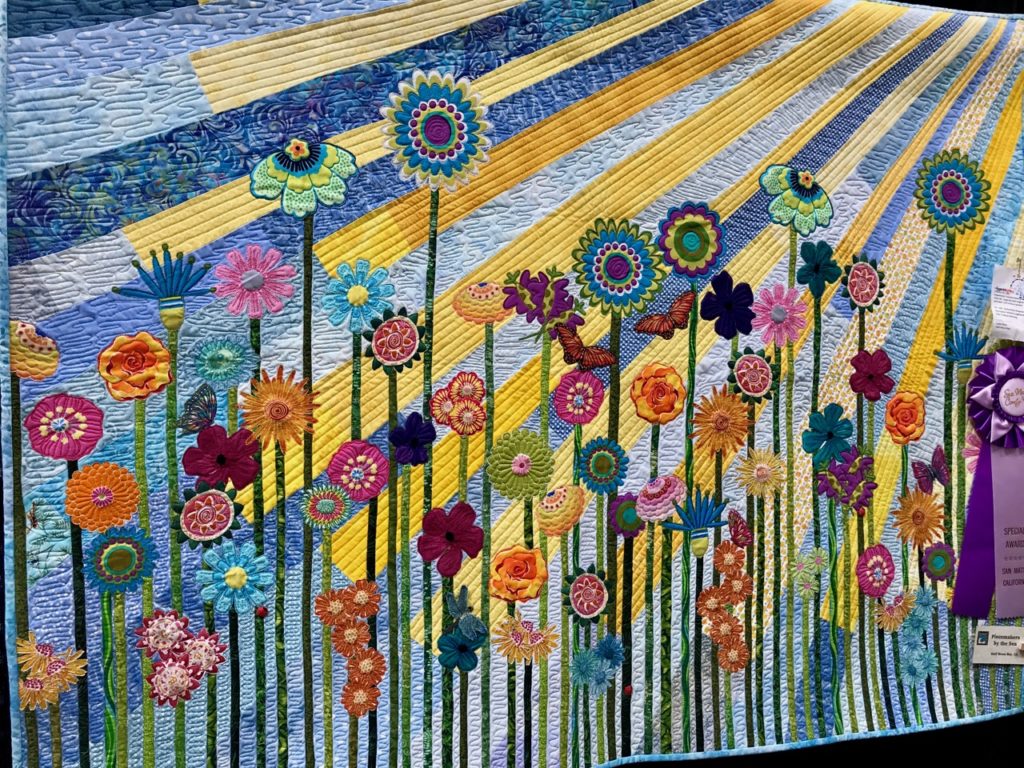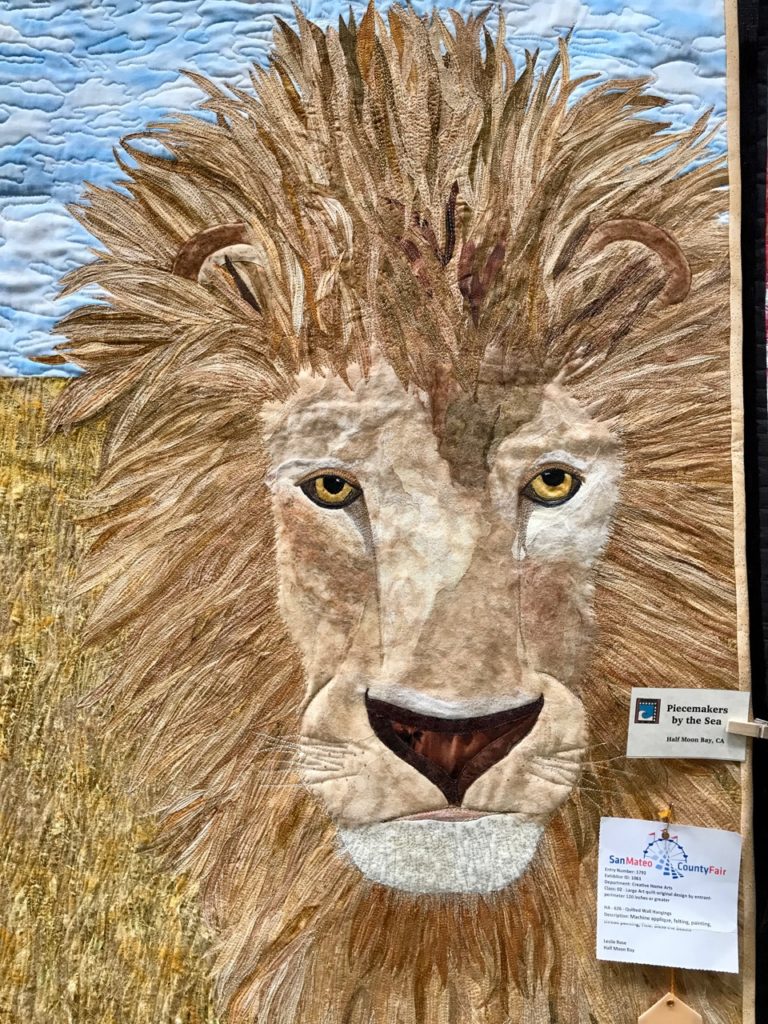 In case you were wondering how the rest of my family did with their fair entries… my husband was very proud to win a first place ribbon for his zucchini and second place ribbons for his tomatoes and lemons, but sadly did not win anything for his beautiful Stella cherries.  (Ironically, he went in thinking he'd only win for the cherries…)  One son won a third place ribbon for his drawing of the Sydney Opera House and my youngest received a special ribbon for his watercolor picture of a toucan.  All in all, a pretty successful fair for my family! I should start thinking of something to enter for next year. My goal is to try to snag the Best in Show ribbon one day!!  What an honor that would be!!