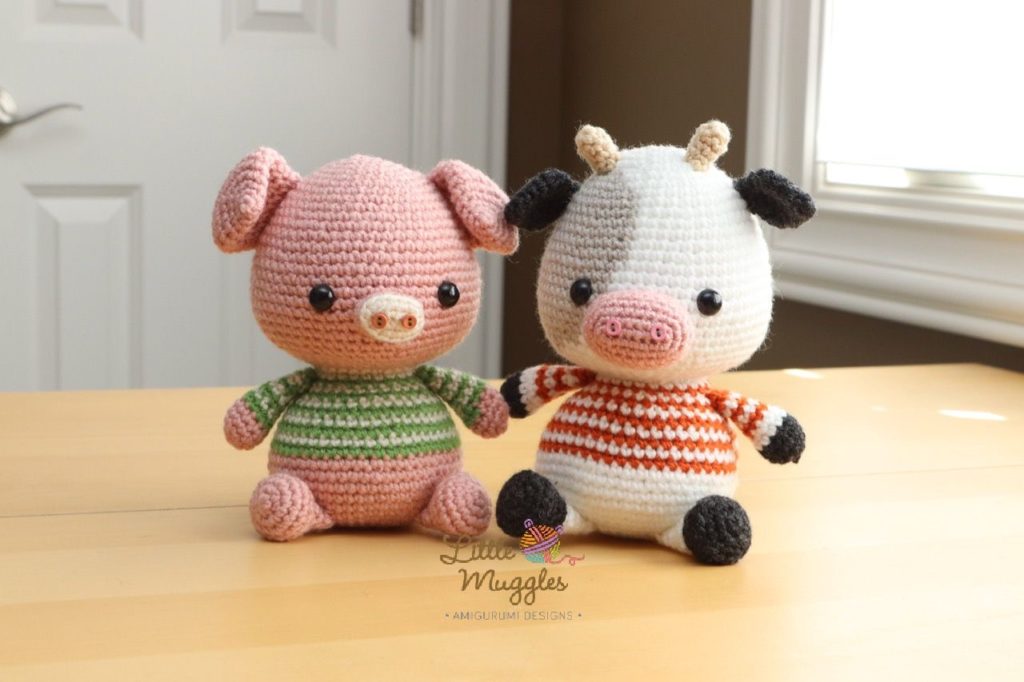 For the first time, I'm offering a bundle of 2 patterns together! Cody the Cow and Hamilton the Pig are good friends in the farmyard so why not offer them together? You can crochet the pair so they'll always have each other's companionship! 🙂 Better yet, make Charlie the Chick to complete the gang! The patterns can be found in my Etsy shop as well as at Amigurumi.com!
I intended for these dolls to be the exact same size but it's funny how there can be noticeable size differences depending on how tightly you might be crocheting from one doll to another, whether you use the same brand of yarn from doll to doll (even if it's the same category), or even what color yarn you are using within the same brand!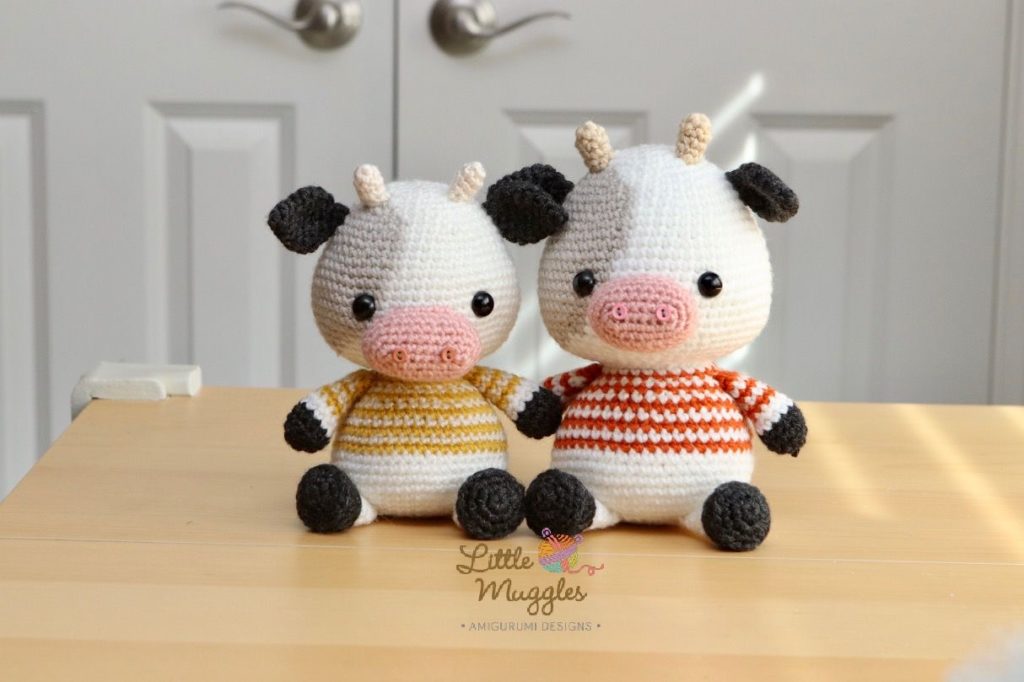 You might be surprised to know that these were done with the same pattern, same hook size, & same yarn! I guess I was using a tighter stitch on the day I made the little one…:)
Regardless, I think these little dolls would make super cute toys/decor for any room! They work up fairly quickly because they aren't very big. They're approximately 7 inches/18cm tall when made with worsted weight yarn. Perfect for gifting! Who wouldn't want to have an adorable little handmade cow or pig (or chick!) to love and treasure forever?
The first day of the Lunar New Year of the Ox was Feb 12 so the Cody Cow pattern would be awesome for all the little ox babies born this year! 🙂 I personally know a couple that will be arriving soon so I better get a move on making a few for shower presents! 🙂 Best wishes for much good fortune and prosperity to all! XOXO