May this coming year bring us all some peace and serenity and of course good health! I hope you are all keeping safe out there! I wanted to share a few of the projects that I've been working on… My most recent completed one is Charlie the Chick!
I realized that I don't have a chicken doll in my shop inventory, so I set about re-working the Chinese New Year chicken that I made a few years back. I never did write up the pattern for it, so I took it out for inspiration as I made Charlie!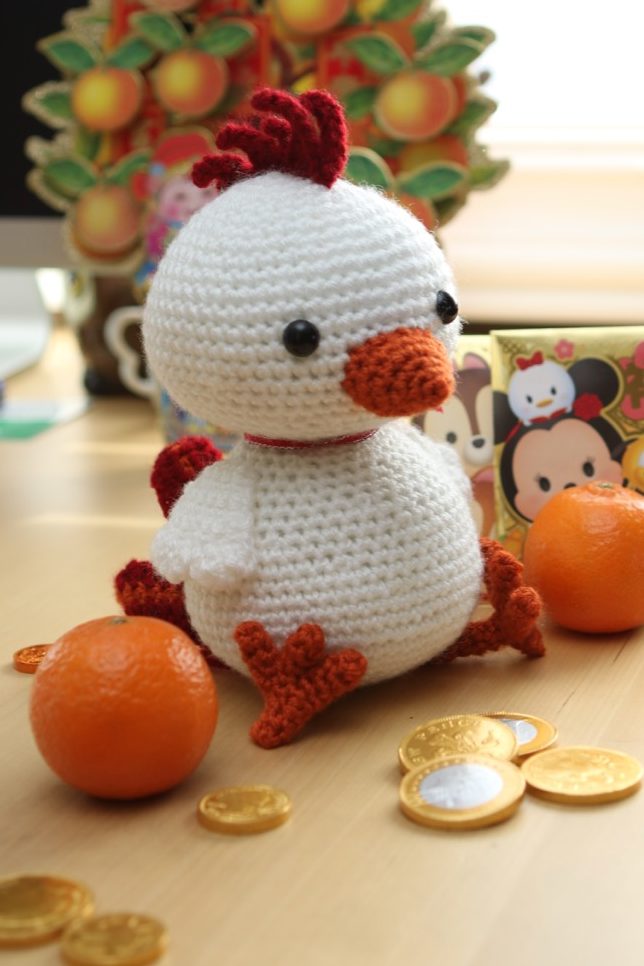 The Year of the Rooster, that was back in 2017! Seems like eons ago now. Looking at the original doll, I knew I wanted to make some changes – I headed towards a more "kawaii" path and changed the proportions. The final design is quite simple – the most difficult part was figuring out how to do the feet and how to write it down properly in a way so people can follow along with my pattern! A cute striped jumper and an extra big head finishes his look. 🙂 Charlie's pattens has been added to Etsy! Click HERE to visit my shop!
Now you might be aware that the Lunar New Year is once again fast approaching. This year it falls on February 12 and it's going to be the Year of the Ox/Cow! It's special for me since I was born under this zodiac sign. 🙂 So I came up with a cow as a buddy for Charlie! I plan to name it soon and release its pattern as well. I'm putting the finishing touches to it and it'll definitely be up before the Lunar New Year! I'm also working on other farmyard friends so keep an eye out for those patterns in the future as well!